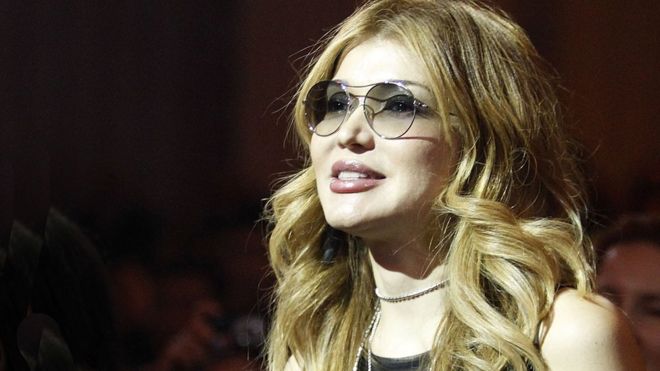 The granddaughter of Islam Karimov, Iman, told on her Instagram page that Switzerland has suspended returning her mother's assets to Uzbekistan.
She said that Gulnara Karimova is going to return all funds, and $133 million will be received by the state in the near future.
"The rest of the amount is delayed, as the Swiss court is concerned that she is not provided with medical assistance. The conditions of her detention are worse than that of other prisoners due to constant pressure from the prosecutor's office. This is not her decision, and Uzbekistan was warned several times that her condition should be addressed. According to the laws of the country, this relationship with a prisoner is a violation of rights. Although there are obvious facts, an official statement was issued, where alleged violations were not found. Swiss lawyers and other participants of the process after traveling to Uzbekistan think otherwise," Iman Karimova said.
According to her, the public should be concerned that due to the incompetence of prosecutors, funds are being delayed.
"It's probably not for nothing that the president changes the staff of this structure so often. As soon as the rights of my mother are observed, Switzerland will not see a problem in returning the funds. Everybody wants this, both the people and my mother," she noted.
It should be recalled that recently, Gulnara Karimova said that she began cooperation with law enforcement bodies of Uzbekistan.
At the same time, the press service of the Prosecutor General's Office did not comment on the information about the return of Gulnara Karimova's assets.
"The Prosecutor General's Office is not obliged to comment and express an attitude about the statements and conclusions posted on social networks by Gulnara Karimova's relatives. Of course, they have every right to do so, but at the moment the official statement made by her is reflected only when meeting with the Ombudsman," the chairperson of the press service Surayyo Rakhmanova said.
In mid-June, the commissioner for human rights at the parliament of Uzbekistan Ulugbek Mukhammadiyev stated that the state of health of Gulnara Karimova is satisfactory, but the Ombudsman did not say anything about the return of her assets.
In addition, on June 25, a representative of the Supreme Court announced that no one had yet applied to the judicial authorities in Gulnara Karimova's case.
"On the case of Gulnara Karimova, no one has appealed to the Supreme Court yet. Various information appears on the network that she will be acquitted and released, but her family members make these statements. Currently, we are not reviewing any documents on Gulnara Karimova's case," a representative of the Supreme Court Ikrom Muslimov noted.