Head of Uzbekistan's diplomatic mission to the European Union Dilyor Khakimov met with the Chairman/member of the Gazprombank's Luxembourg branch Board of Directors Dmitry Derkach and his first deputy Sergei Nekrasov. The meeting was also attended by the head of the Transport Networks Department of Uzbekistan's Energy Ministry Ilhomjon Nimatullayev, the press service of the MFA said.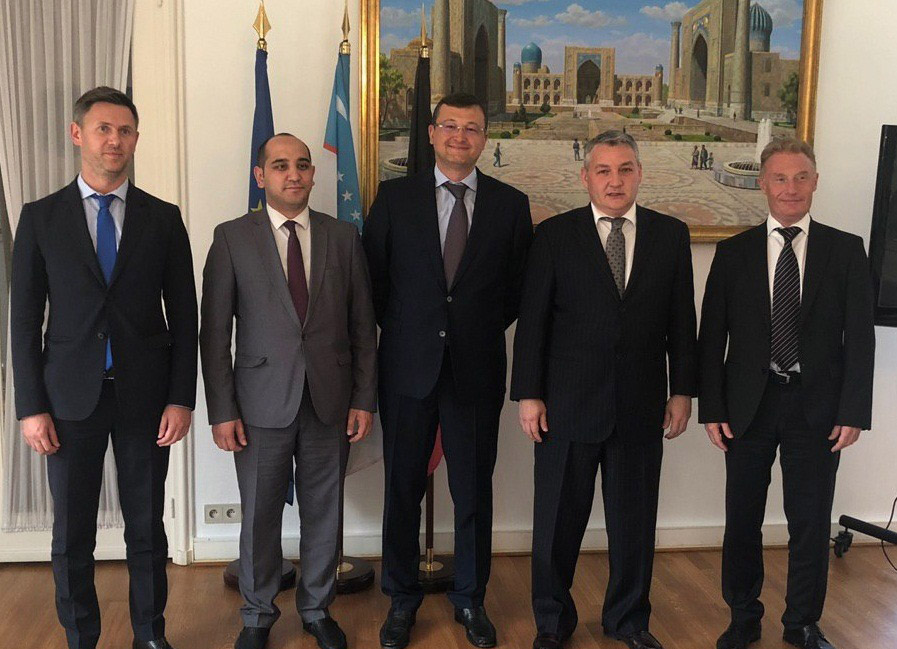 During the talks, the parties noted the decisive role that Gazprombank played in placing the debut issue of Uzbekistan's Eurobonds with a total volume of 1 billion euros at the beginning of this year.
It was stressed that the bank is firmly committed to building up mutually beneficial cooperation with the republic. In particular, the Luxembourg branch finances European companies to supply a wide range of petrochemical products: bitumen, polyethylene and polypropylene to Uzbekistan for the needs of domestic enterprises.
At the meeting, representatives of Gazprombank expressed their willingness to consider various options for financing investment projects in the energy and trade sectors, as well as in agriculture. An interest was also confirmed in the elaboration of projects for the financing of export operations of Uzbek companies in international markets.
Following the talks, a number of agreements were reached, under which further work of the parties is expected. They include:
- attracting investments for modernization of low-voltage networks of the republic;
- financing 7 projects related to main electric lines;
- studying projects in the field of renewable energy sources, including the construction of wind and solar stations;
- preparing proposals for financing investment projects in the Namangan region.