Man attempts to smuggle 14 small gold bars, swallows them before departing from the country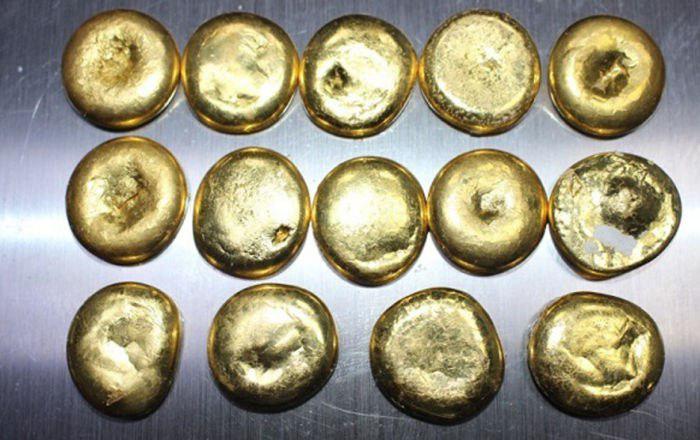 Customs officers of the Tashkent International Airport discovered gold in the internal organs of a man who was about to fly overseas from Uzbekistan.
When he was examined, the scanner showed that he had unknown metallic objects in his body.
Reportedly, it turned out that the man intended to illegally export 14 small smooth gold bars with a total weight of more than 434 grams out of the country.
On the fact of this offense, inspections are being conducted.

A similar case had previously occurred in the capital in May: a whole "treasure" – a 19-gram piece of cast gold worth 4.2 million soums was found in the stomach of a woman who was also about to fly out of Uzbekistan.
According to the State Customs Committee, the most active channels of smugglers transporting gold items through the Tashkent airport are flights to Baku, Istanbul and the Indian cities.
In accordance with the established norms of import and export of goods on the territory of Uzbekistan, individuals are allowed to carry up to five units of jewelry and precious metals with a total weight of no more than 30 grams without paying excise tax with their obligatory indication in the passenger customs declaration.