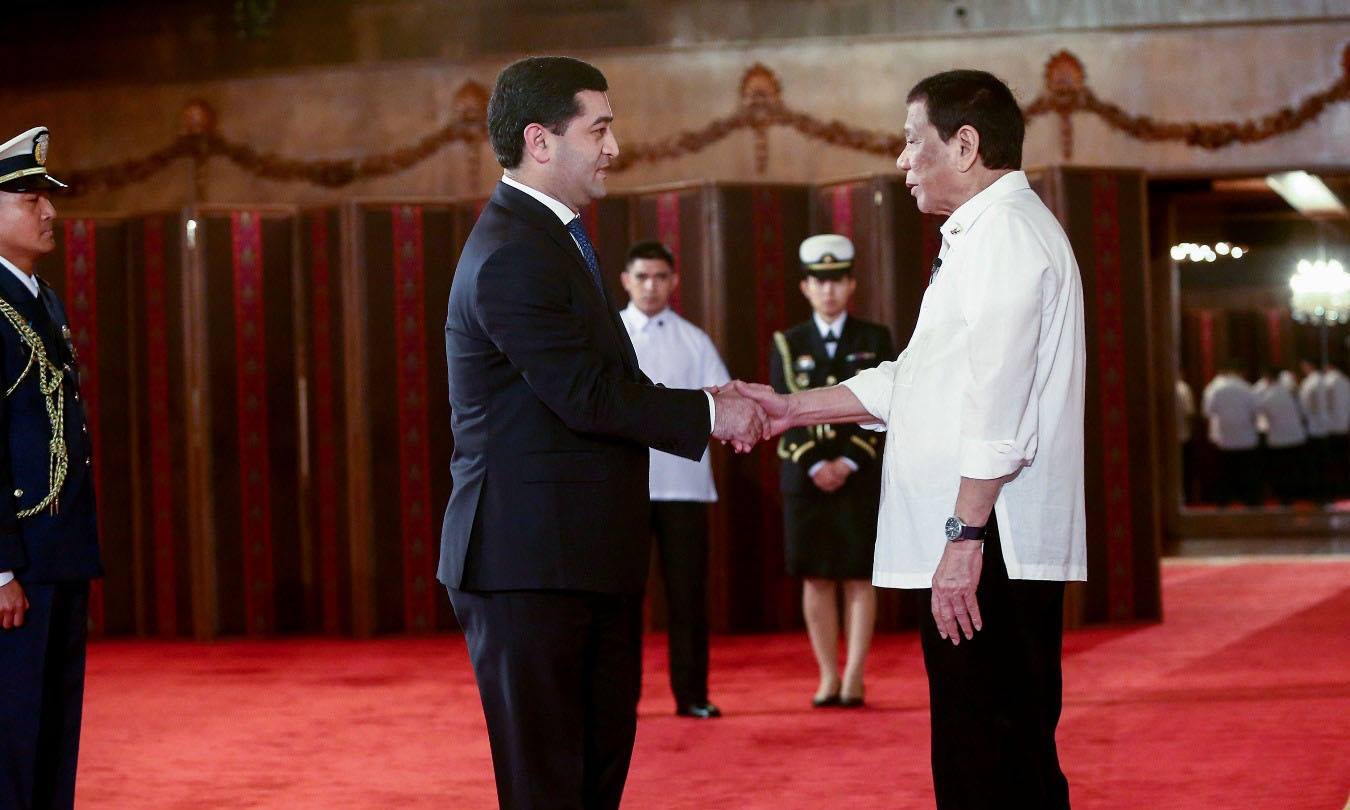 The Ambassador of Uzbekistan Bakhtiyor Saidov presented his credentials to the President of the Philippines Rodrigo Duterte in the Malacañan Palace.
During the conversation following the official ceremony, President Duterte noted the tendency for development of both bilateral and multilateral relations between our countries, including the ones within the UN format.
The President of the Philippines highly appreciated the socio-economic reforms carried out under the leadership of President Shavkat Mirziyoyev. "I heard about the large-scale reforms that your President is pursuing. And this factor contributes not only to the development of the Uzbek economy, but also to the strengthening of peace and stability in the country and the region as a whole," he said.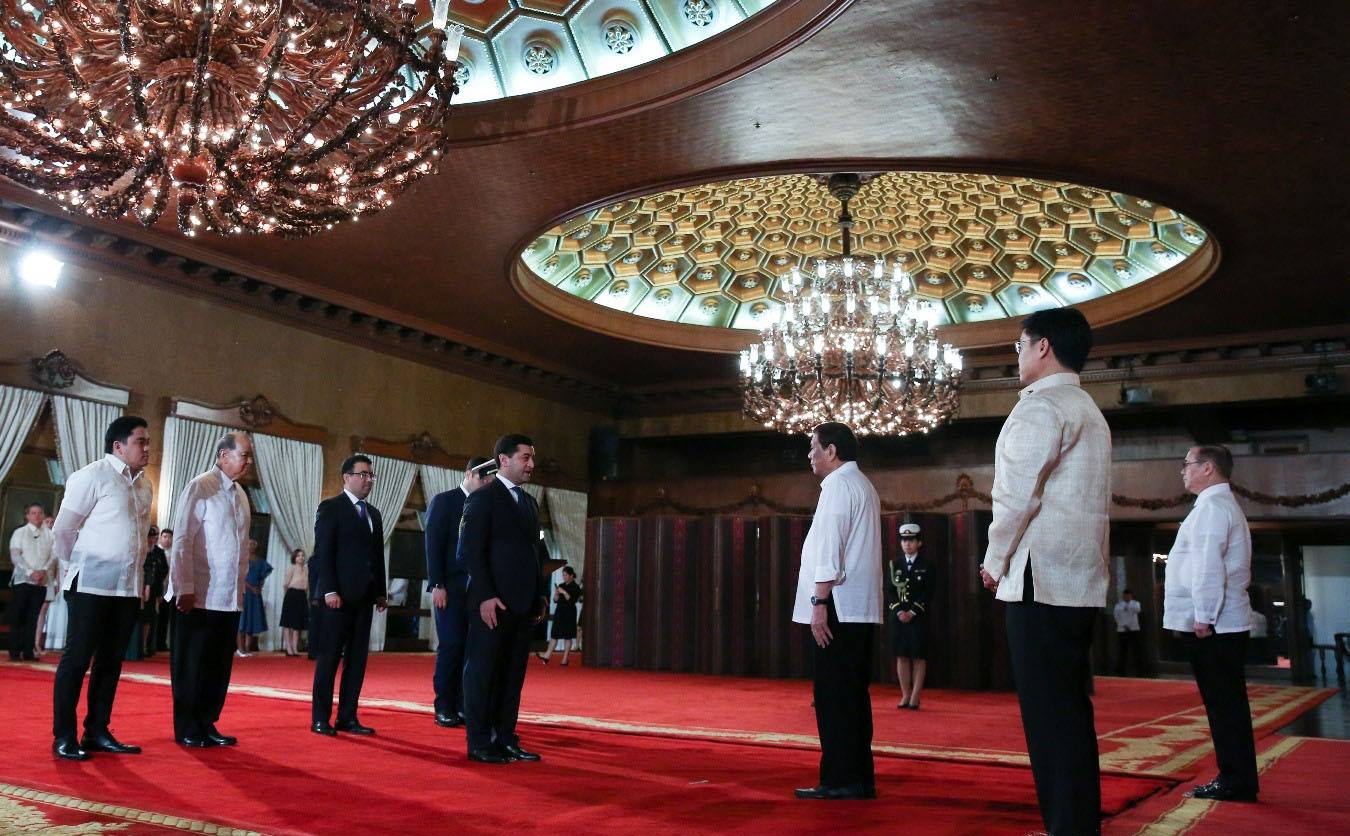 Also, "many common interests in various areas of cooperation" were emphasized.
Special attention was paid to the prospects for trade-economic and investment cooperation. In this context, President Rodrigo Duterte noted with satisfaction the upcoming launch, by the large Philippine company "Liwayway", of a project to produce environmentally friendly products in Uzbekistan under the "Oishi" and "Great Lake" brands (juices, sweets, snacks, chips, etc.) for $15 million. The hope was expressed that this production would be a good start for expanding participation of the Philippine business in the implementation of various economic projects in Uzbekistan.