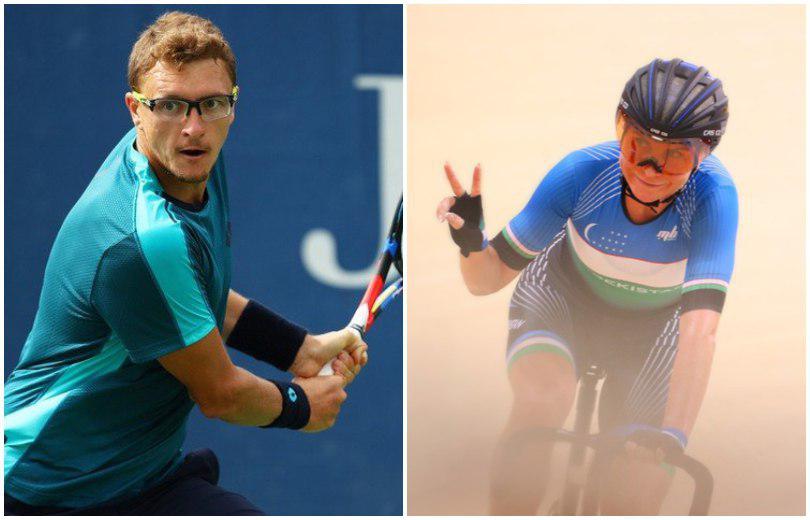 The awarding ceremony of athletes, who received licenses for the Olympic Games in Tokyo, was held at the Ministry of Physical Culture and Sports of Uzbekistan. The event was attended by President of the National Olympic Committee Rustam Shaabdurakhmanov and Minister of Physical Culture and Sports Dilmurod Nabiyev.
To date, two of our athletes have qualified for the XXXII Summer Olympic Games in Tokyo and one to the XVI Paralympic Games. Thus, all three athletes were awarded at this event: Denis Istomin (tennis), Olga Zabelinskaya (cycling) and Server Ibragimov (Paralympic shooting), each received 100 million soums, and their trainers – 50 million soums each. Certificates and money were handed over by sports veterans Komiljon Khudoyberganov and Vasily Korbut.
"It is very important for me that I was among the first to get a ticket to the Olympics. Now it is high time to turn the Asian Games gold medal into the Olympics medal. The best way to prepare for the Olympics is to participate in tournaments and gain experience. The Tokyo Olympics is my third experience, and perhaps it will be the last. Therefore, I will try to show all my skills in order to achieve the highest results. In turn, I want to thank the government of our country for such support and attention," Denis Istomin said.
In connection with preparations for international competitions, Olga Zabelinskaya and Server Ibragimov could not participate in the award ceremony. Certificates and money will be given to athletes by official representatives of the federation.