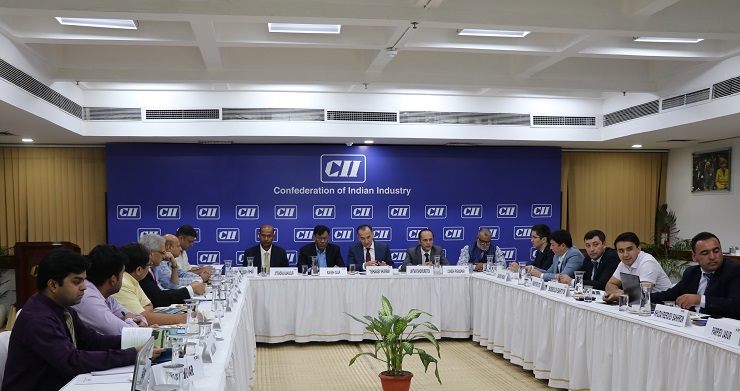 A roundtable on "Investment opportunities between Uzbekistan and India" was held in Delhi, Dunyo news agency reported.
The event was attended by leading member companies of the Confederation of Indian Industry.
The delegation of Uzbekistan familiarized Indian entrepreneurs with investment projects in the context of regions and industries of the republic.
"Our company supplies equipment in the edible oil sector. We have carried out five projects with our Uzbek partners in the regions of the country. I would like to note that today the country is developing at a fast pace, we see great potential for joint business," Muez Hest Vice President Rajiv Arora said.
During the event, Indian entrepreneurs became interested in the projects of Uzbekistan in the automotive, leather and foodstuff spheres.