Owner of burned-out bus with 52 Uzbek citizens sentenced in Kazakhstan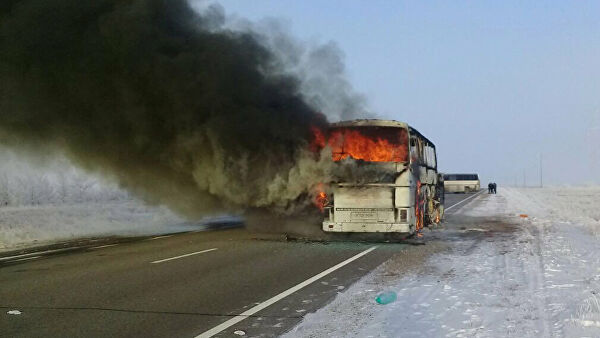 In the Turkestan region, the owner of the bus, in which 52 citizens of Uzbekistan were burned, was sentenced to three years in prison, informburo.kz reports.
The accident occurred on the morning of January 18, 2018 in the Aktobe region. As a result of the accident, 52 citizens of Uzbekistan were killed, five men were able to escape. The owner of the bus Kazakhstani Ordukhan Mekhdiyev went on the run and was put on the international wanted list. On December 1, 2018, he was detained in Tashkent, and then extradited to Shymkent.
The detainee was accused of illegal operation of a bus with technical malfunctions, which resulted in a vehicle fire and the death of 52 people.
Saryagash district court of the Turkestan region sentenced Mekhdiyev to three years in prison with serving a sentence in the penal institution of minimum security.