World Influencers Congress: Tour to ancient cities, "presidential selfie", a week with international bloggers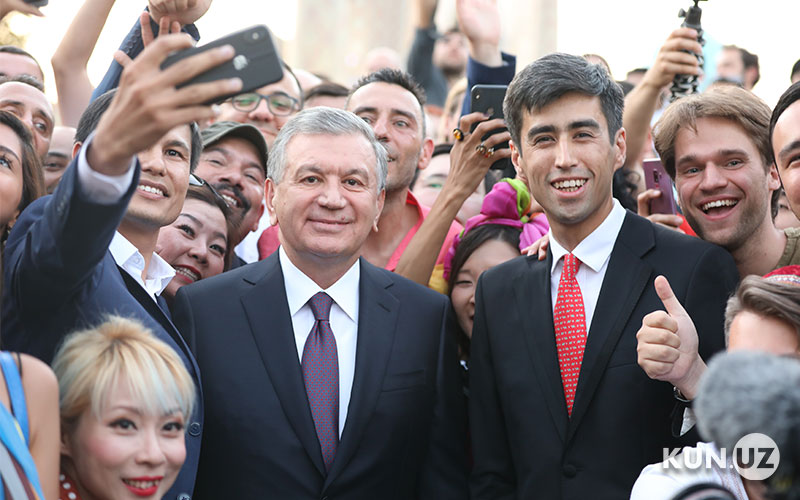 About 100 bloggers from more than 40 countries visited Uzbekistan on August 22-27 as part of the first World Influencers Congress organized by the State Committee for Tourism Development. The main goal of this event was to increase the number of tourists and improve the country's image in the international arena.
Watch on "Youtube.com"
Watch on "Mover.uz"
On the first day of the visit, bloggers attended the official opening ceremony at the Hyatt Regency Hotel in Tashkent. The Deputy Prime Minister of Uzbekistan Aziz Abdukhakimov, Deputy Director of the Agency for Information and Mass Communications Saida Mirziyoyeva and Advisor to the Chairman of the State Committee for Tourism Development Bekhruz Khamzayev delivered speeches on the tourism potential of Uzbekistan.
The bloggers, who have millions of followers on Instagram, Facebook and Youtube, have spent 4 days in the cities of Khiva, Bukhara and Samarkand producing amazing photos, videos and written materials that reveal the tourism potential of our country. The creative team of Kun.uz accompanied them during the trip.
As part of the opening ceremony of the XII International Music Festival "Sharq taronalari" in Samarkand, the influencers met with President Shavkat Mirziyoyev and had a chance to make a selfie with the head of state. The president called on them to help improve the image of Uzbekistan in the international arena.
The State Committee for Tourism Development is confident that following the initiative, the number of tourists coming to Uzbekistan will dramatically increase in a short period of time.