Afghanistan launches first container train to China through Uzbekistan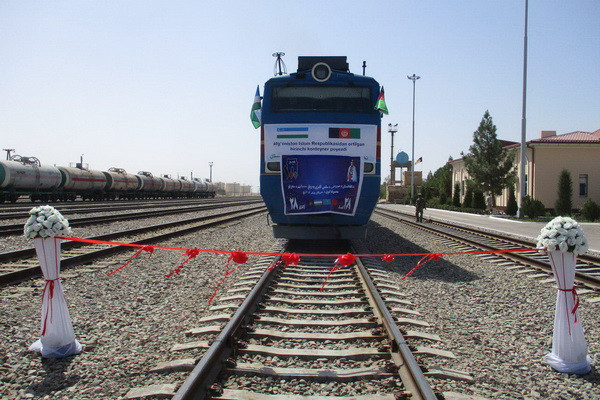 On Thursday, September 5, the first container train departed from Afghanistan to China, Uzbekistan Railways reports.
A train of 41 containers loaded with semi-finished stone of mineral talcum powder departed from the Hairaton station via the Friendship Bridge - a rail-road bridge across the Amu Darya River in transit through Uzbekistan and Kazakhstan.
The event, organized in honor of the opening ceremony, was attended by representatives from the administrative office of the president, the Ministry of Transport, the Afghan Railway Administration, the Balk province governor's office and diplomats.
"Uzbekistan continues to expand bilateral ties with Afghanistan. We are actively engaged in international efforts to establish peace in this land. Intensive and trusting contacts at all levels, the political will of the leaders of our countries, allowed Uzbekistan and Afghanistan to give bilateral relations a fundamentally new dynamic, which can be clearly seen in all areas of cooperation. In particular, in the railway sector, there are great opportunities for mutually beneficial partnerships and the further development of Uzbek-Afghan relations," Uzbekistan Railways noted.