Héctor Cúper: It is inappropriate to talk about my resignation following the last night's defeat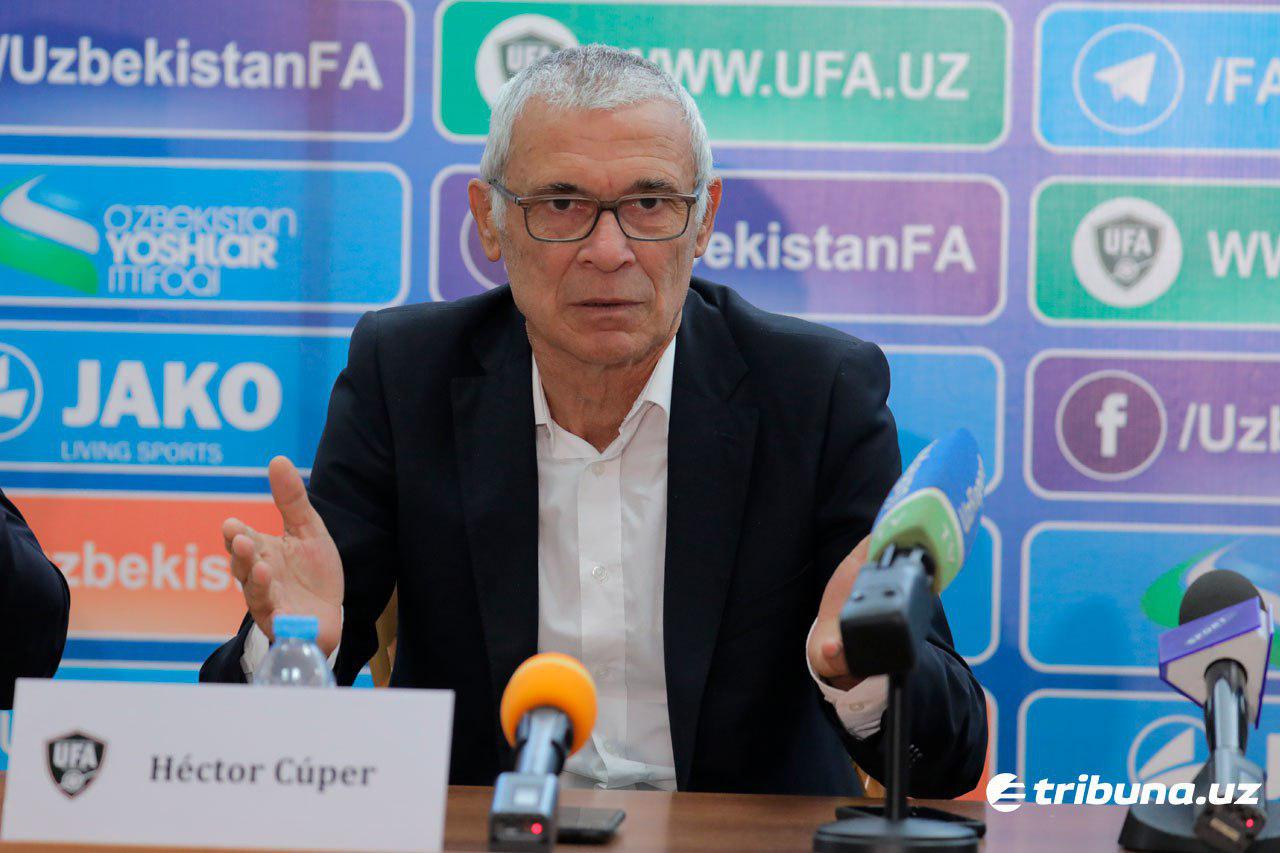 Head coach of the national football team of Uzbekistan Héctor Cúper said that it is inappropriate to talk about his resignation following the game against Palestine.
It should be reminded that on September 5 the Uzbekistan national football team was defeated by Palestine in the first match of the 2022 World Cup second round Asian qualifiers. Currently, the team occupies the last line in group D.
"We only had one match in the qualifying round, it is inappropriate to talk about resignation after just one game," the Argentinean specialist said at the post-match press conference.
Cúper noted that the national team of Uzbekistan will learn their lessons from last night's failure and will try to win the next matches.
At the same time, he emphasized that he was "completely dissatisfied" with the team's game and pointed out the problems the players had. However, the coach urged not to jump to conclusions after the first match.
At the moment, the Palestinian national team is the leader in Group D. Singapore (1) and Yemen (1), who played 2-2 yesterday, share the second and third places respectively. Saudi Arabia will play their first match against Yemen on September 10.
In the next round, the national team of Uzbekistan will play against Yemen on October 10. The match will be held in Tashkent.