Qanot Sharq: We are not committed to purchase Sukhoi Superjet 100 aircrafts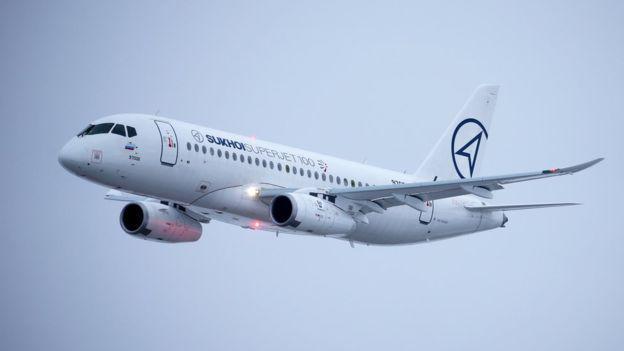 Qanot Sharq is not committed to purchase Russian Sukhoi Superjet 100 aircrafts. The founder of the company Nosir Abdugafarov told Kun.uz.
Earlier, there was information in the Russian press that Qanot Sharq has entered into an agreement of intent with the Russian company Sukhoi Civil Aircraft to supply three Sukhoi Superjet 100 aircrafts. However, according to Abdugafarov, the media concluded that Qanot Sharq will procure them.
"This is just a protocol of intent. Before you write something, you need to objectively approach such issues. There are no obligations, this is not a solid contract. What they have written is incorrect. We are in the process of choosing aviation technology," Abdugafarov commented.
Before commissioning regional technology, according to him, his company must study all manufacturers. "During the study, non-disclosure agreements or agreement of intent can be signed. However, incomprehensible articles have emerged that we were supposedly going to buy airplanes," he noted.
Abdugafarov emphasized that the company is not in a hurry with the choice of aviation technology, since other issues need to be resolved first.
"On the issues of aircraft selection, the process is underway. We still need answers to questions on basing, fuel supply, we need to get an appointment. We can't say which plane we are going to procure. There are things that need to be finalized," he said.
At the same time, he noted that the Canadian company Bombardier, which was considered as a potential partner, is excluded from the list. So far, the company is eyeing regional technology of only two manufacturers – Embraer (Brazil) and Sukhoi (RF).
Qanot Sharq plans to launch a regional air carrier in Uzbekistan. The airline company was registered in 1998. It is specialized in the field of freight and passenger air transportation. From 2003 to 2012, the company leased Il-76 aircraft from Uzbekistan Airways and operated its own charter flights, being the first private airline in Uzbekistan. The company transported more than 150,000 passengers. After the transfer of all IL-76 planes to the Ministry of Defense of Uzbekistan, the Qanot Sharq operator's certificate was suspended.