Khabib Nurmagomedov defeats Dustin Poirier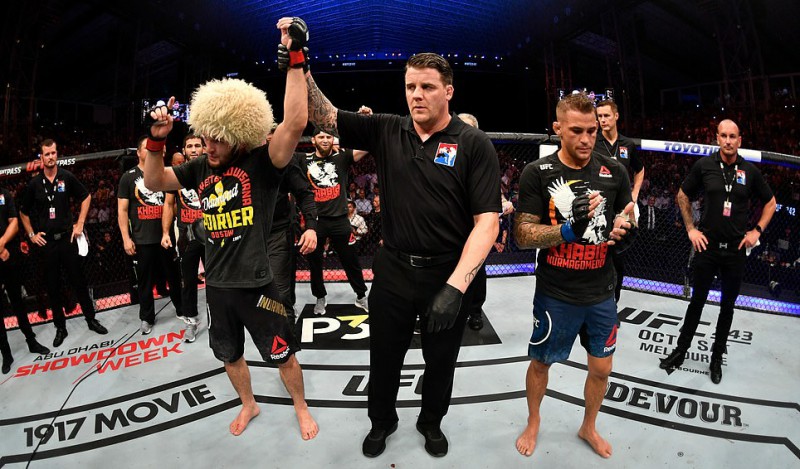 The Russian Eagle Nurmagomedov has defeated Dustin Poirier of America in the third round of their eagerly anticipated bout on Saturday night and retained his lightweight title at UFC 242.
The match took place in Abu Dhabi, the UAE.
Nurmagomedov finished off Poirier with a rear-naked choke ahead of time in Round 3.
Following the bout, Nurmagomedov praised his opponent, thanked his team and everyone who supported him before and during the match.
At a brief interview after the fight Poirier said: "I knew he was going to press and that I was going to be up against the fence a lot. I just feel like I let myself down. I didn't cut any corners getting prepared for this. I feel like my whole career set me up for this moment. Maybe there were times in there I could have done more. I was just so prepared and now I have to wake up and look at myself in the mirror every morning with this result. If anything adversity has taught me in the past is that if times are good be grateful and if times are bad be graceful. So I'm just going to go home and spend some time with my family. It has been a long road. I'm proud of everything I accomplished in the sport. I have a lot of tread left in the tires but for now I just need some time to think. I'm sorry for anyone I let down with this performance. I wanted this more than anything."
It should be noted that tonight's fight was the 28th for Khabib in his professional career and he has won all of them.