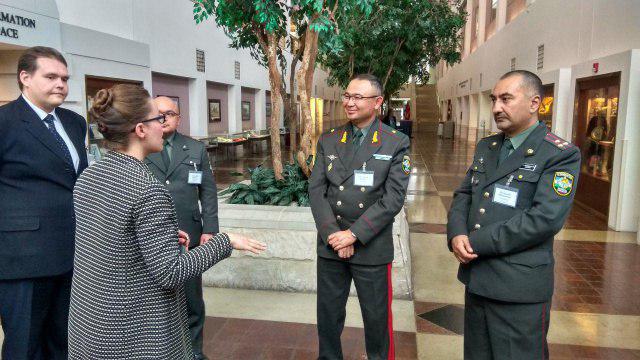 Military delegation of Uzbekistan, led by Deputy Defense Minister Azizbek Ikramov, is on a visit in the USA, the Ministry of Defense reports.
The delegation is holding talks with the American side on advancing contacts in the field of military education and strengthening cooperation between higher education institutions interested in the field.
Deputy Defense Minister Ikramov met with the President of the US National Defense University, Vice-Admiral Fritz Roegge. The sides considered organizing joint training of military research senior officers.
Also, negotiations were held with Thomas Wolfe, director of the Center for Strategic Studies of the Middle East and South Asia, Trent Kelly, US Congressman, and Amer Latif, representative of the US Department of Defense.