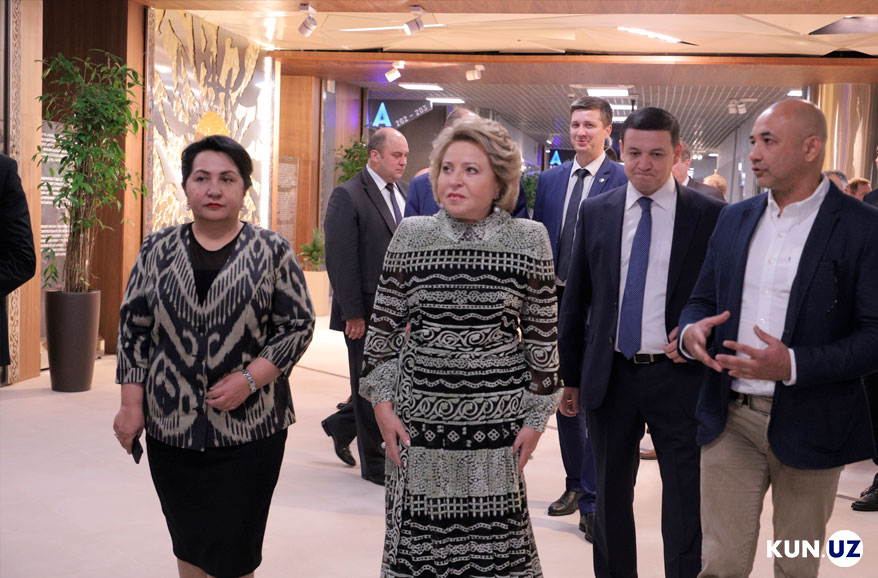 On October 2, the delegation of the Russian Federation, headed by Valentina Matviyenko, visited the Humo Arena ice palace in Tashkent. The guests were accompanied by the Senate Chairperson Tanzila Narbayeva.
Valentina Matviyenko familiarized herself with the palace and the conditions created there for ice-skating. Artist Bobir Ismailov introduced the interior of the complex to the guest.
The main arena of the Humo Arena ice palace accommodates 12,500 people. The hall has the ability to change the placement of seats depending on the sporting event held.
The construction of the multifunctional ice complex Humo Arena began in February 2017 and was completed in March 2019.