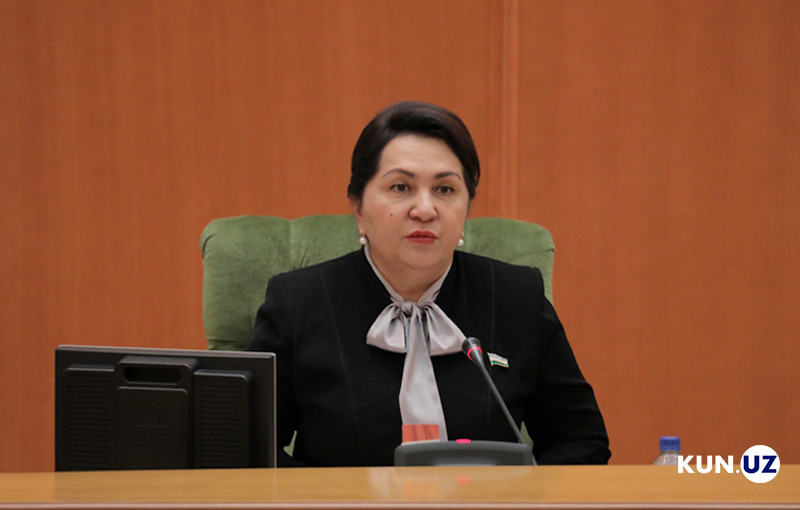 In Uzbekistan, journalists and bloggers are doing what political parties are supposed to be doing, Tanzila Narbayeva said at the XXIII plenary session of the Senate.
According to the agenda of the XXIII Senate plenary session, which is being held on October 11-12, cases of illegal cutting of trees and shrubs were discussed by senators.
The Senate Speaker Tanzila Narbayeva has assessed the work of the State Committee for Ecology and Environmental Protection unsatisfactory. "The main government agency responsible for the control over cutting of trees is the Committee for Ecology and Environmental Protection. But we see that their work is slow. It is necessary to find a quick solution without waiting for what could be learned from the international experience on environmental protection and what changes should be made to the legislation," she said.
Tanzila Narbayeva noted that the procedure for land allocation for construction also had an impact on cutting trees:
"There are problems while allocating land. The person who takes the land will do construction. But there is no responsibility for the trees on the allotted area. No procedure has been established for the landowner whether he plants the tree somewhere else or not. This causes frustration among people," Narbayeva said.
The Senate Chairperson criticized the lack of cooperation between government agencies and political parties in identifying people's problems.
"Actually, the problem that afflicts the people should be addressed by political parties. However, only the mass media and bloggers are dealing with it. There is a sluggishness in the activities of political parties," Narbayeva said.