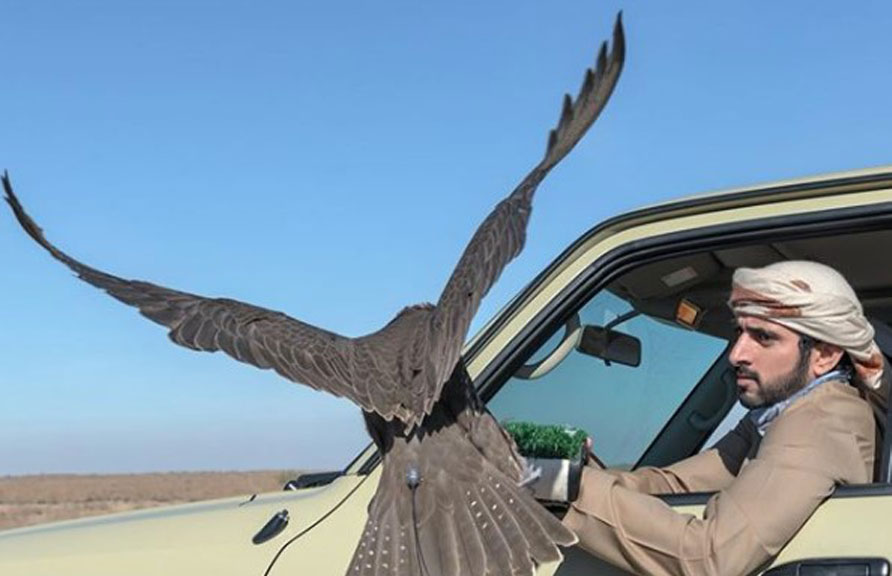 On October 13, an Emirati delegation headed by the Crown Prince of Dubai Sheikh Hamdan arrived in Uzbekistan.
The guest traveled to Navoi on a Dubai Air Wing Boeing 747 for hunting with falcons. It has become a tradition for the prince, and he comes to Uzbekistan every year for this purpose.
It should be noted that there is a special center - The Emirates Center for Conservation of Houbara (ECCH) for breeding and conservation of bustards. It is located at 50 km distance from the city of Navoi on 300 hectares of land. The center was created at the initiative of the Emir of Dubai Mohammed bin Rashid Al Maktoum in 2008.
The main task of the center is to support a sustainable falconry harvest while stabilizing the declining population of Asian bustard birds in Uzbekistan. The hunting season usually falls between September and October. Since 2012, the Center has released about 10 thousand bustards into the wild nature.
The delegation led by Prince Hamdan organized another falconry in the area, after which he posted a video about this on his Twitter.
#Uzbekistan Trip#Fazza pic.twitter.com/34jYp9ohgl

— قروب فزاع (@groupfazza) October 16, 2019