On October 24, 2019, the Ambassador of Uzbekistan to the Benelux countries Dilyor Khakimov in the Hague (Netherlands) met with the Secretary General of the Permanent Court of Arbitration (PCA) Julio Siblez.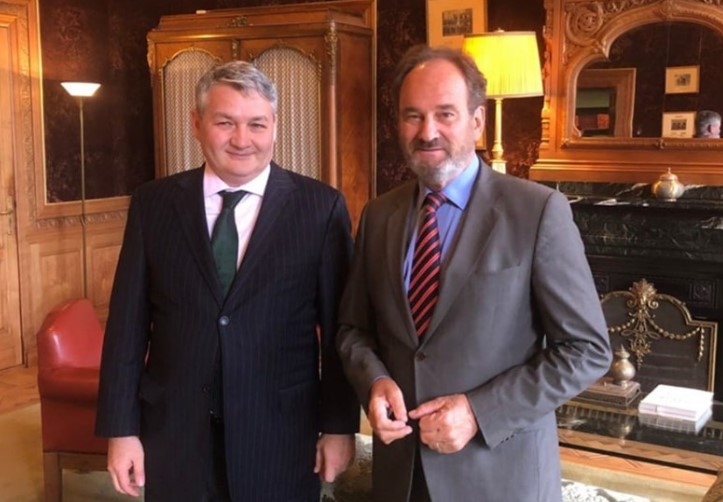 The court was established in 1899 by the decision of the first Hague Peace Conference and is the oldest organization for the resolution of international disputes.
During the meeting, issues of cooperation between Uzbekistan and the PCA were discussed. In particular, the Secretary General expressed hope that the republic would soon join the PCA, which would serve to increase the investment attractiveness of the country, the effective flexible use of mechanisms to resolve international disputes, as well as improve the skills and knowledge of legal personnel.
It is noted that the republic is interested in developing cooperation with international legal mechanisms, taking into account the fact that this will help to better understand international standards in this field, to consolidate the skills of using modern methods and technologies in resolving international disputes.
Julio Siblez expressed his readiness to consider the organization of three-month internships for Uzbek lawyers in the Permanent Court of Arbitration. The Secretary General also welcomed the opportunity for court representatives to participate in events in Uzbekistan dedicated to issues of interaction with international legal mechanisms.