Ministry of Internal Affairs comments on appearance of the car number plate "01 001 VIP"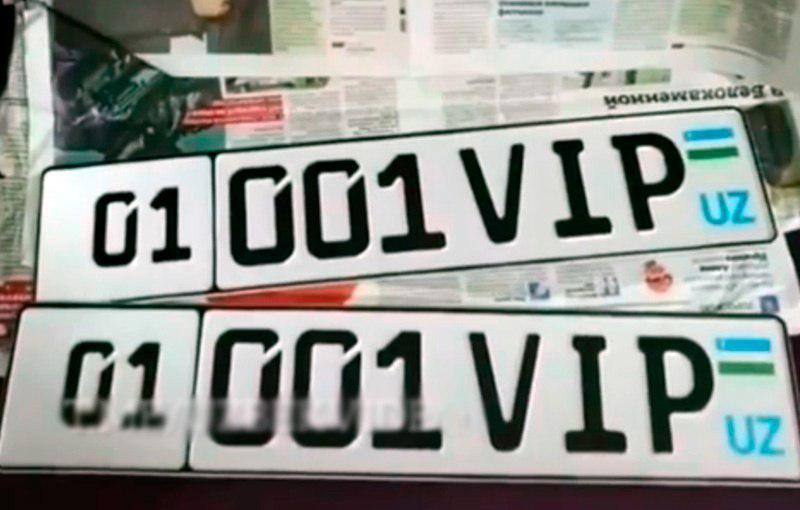 The other day a video appeared on social networks, in which an unknown person shows the car number plate "01 001 VIP".
As the press service of the Interior Ministry reports, the state number plate "01 001 VIP" has not been issued by the SUE "Uzavtomotobelgi".
It also became known that, based on the requirements of the state standard of Uzbekistan (O'zDSt 640:2014), the letter "I" is not used in issuing state number plates.
The Ministry reminded that the manufacture and use of state number plates in handwritten form entails responsibility in the manner prescribed by law. According to Article 125 of the Administrative Responsibility Code, driving with falsified or otherwise altered state number plates, as well as with the ones that do not belong to this vehicle, is punishable by a fine of ten base calculating amounts.