Citizen of Kazakhstan sentenced for causing death of Uzbek citizens in a traffic accident in Jambyl region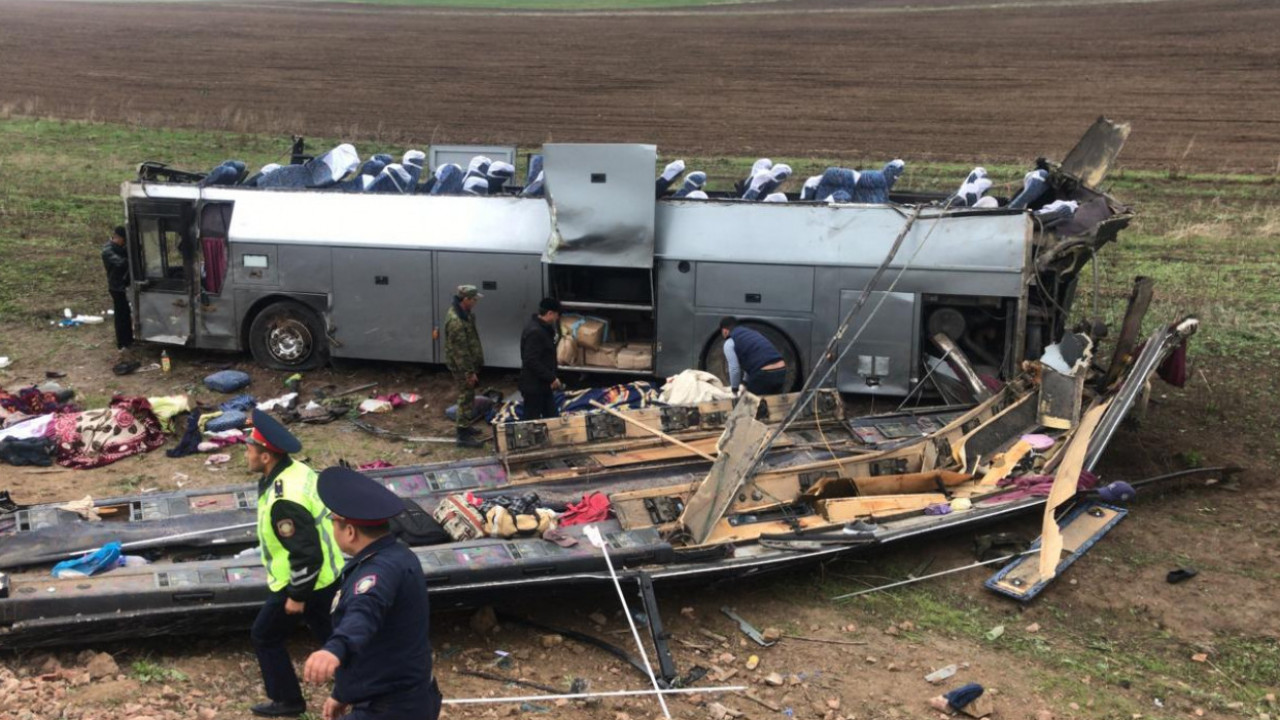 In the Jambyl region of Kazakhstan, a verdict was issued to a bus driver who allowed a rollover on the highway, as a result of which 11 people were killed, Zakon.kz reports.
According to the press service of the Korday district court, the man was charged under Article 345, Part 4 of the Criminal Code of Kazakhstan (violation of the traffic rules by a person driving the vehicle, resulting in the death of more than two persons due to negligence).
On April 20 at about 05:00, the driver of a Toyota Camry car collided with a Mercedes truck on the Western China-Western Europe highway. Then Toyota crashed into a metal safety fence.
A Van Hool bus driver, moving in the same direction, having violated the requirements of clause 10.1 of the Traffic Safety Rules, collided with the Toyota Camry. Having lost control, the bus driver made a rollover.
As a result of the traffic accident, 11 passengers of the bus died, two received serious bodily injuries, eight – moderate bodily injuries. There were citizens of Kazakhstan, Uzbekistan and Tajikistan among the deceased.
The Korday district court, having examined the criminal case against the driver, found him guilty.
The defendant pleaded guilty fully and repented. The court attributed the defendant's sincere repentance. Positive characteristics from the place of residence, the absence of a criminal record to mitigating criminal liability and the absence of aggravating circumstances in his actions were taken into account.
The sanction of Part 4, Article 345 of the Criminal Code of Kazakhstan provides for a punishment of imprisonment of 5 to 10 years with deprivation of the right to occupy certain positions or engage in certain activities for up to 7 years.
The court sentenced the defendant to 5 years imprisonment with deprivation of the right to drive a vehicle for a period of 7 years. A compulsory payment of 15 MCI was collected from him in the Compensation Fund for Victims.
The court verdict has not entered into legal force.