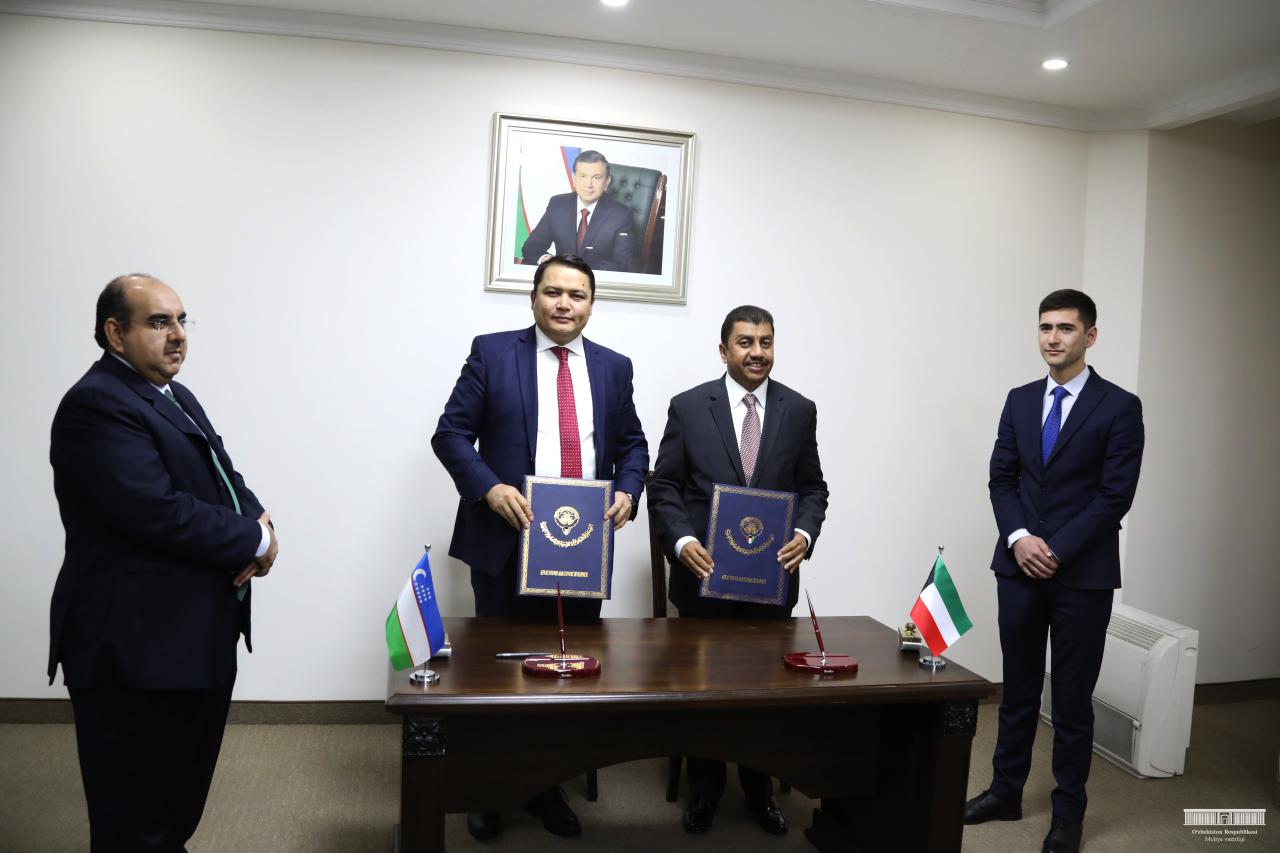 On November 27, the Kuwaiti Foundation for Arab Economic Development and the Finance Ministry of Uzbekistan signed a Memorandum on the second tranche of the development of engineering infrastructure in rural areas.
The event was attended by Deputy Minister of Finance Odilbek Isakov, Deputy Director General of Investment at Kuwait Fund for Arab Economic Development Ghanem Al Ghunaiman.
According to the Finance Ministry, the Memorandum was inked on the second tranche on amending Credit Agreement No. 983, as well as on providing the Republic of Karakalpakstan, Kashkadarya, Samarkand, Fergana and Tashkent regions with drinking water, construction of sewer systems, financing the construction of public housing and internal roads in 2020-2021.