On December 6, the Embassy of Uzbekistan in London hosted a media event on reforms and the upcoming parliamentary elections in the country.
As Kun.uz correspondent reports from London, the event was attended by First Deputy Chairman of the Senate of Oliy Majlis Sodiq Safoyev, Ambassador Extraordinary and Plenipotentiary of Uzbekistan to the UK Said Rustamov, Executive Director of the Development Strategy Center, MP Eldor Tulyakov and former Minister of State for Europe and the Americas at the Foreign and Commonwealth Office of the UK Sir Alan Duncan.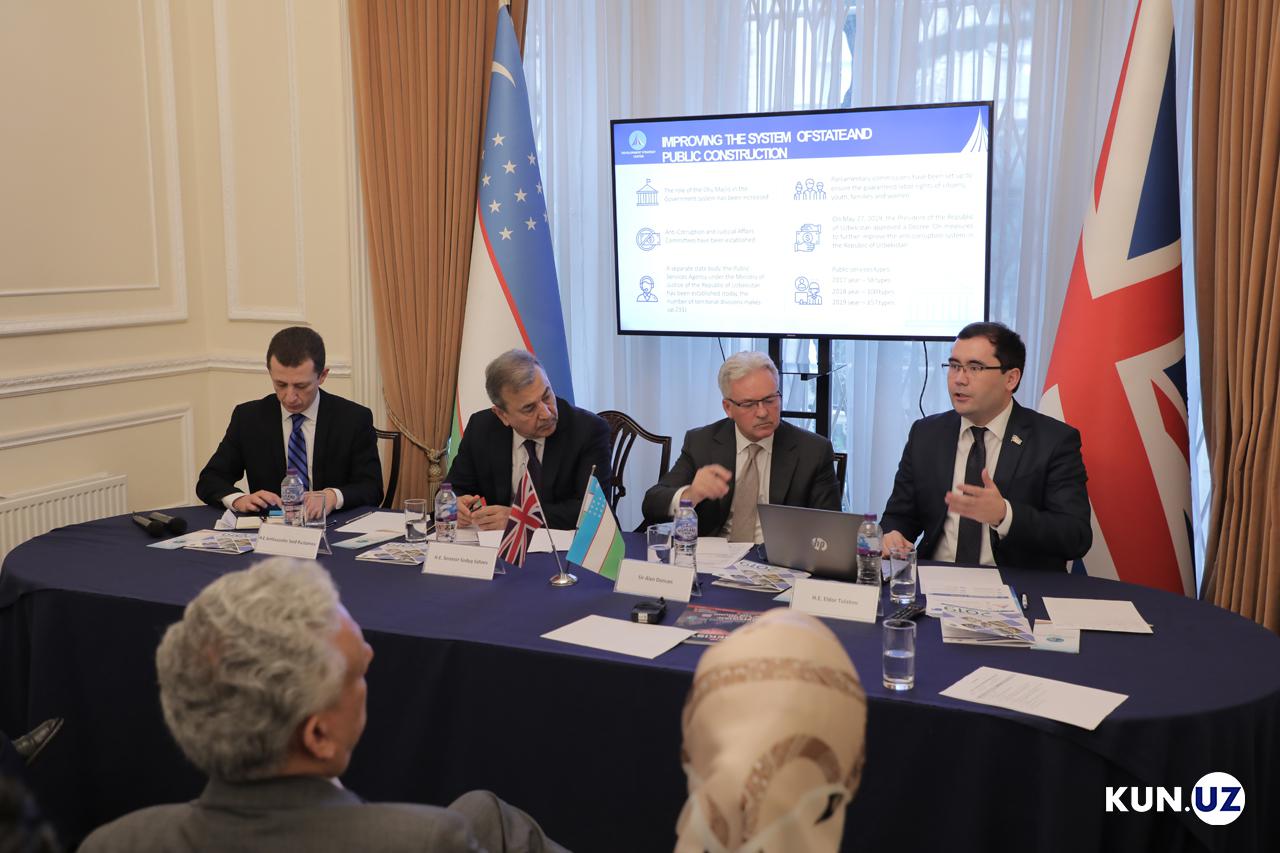 Speakers spoke about the importance of the upcoming elections and answered questions from British politicians and media representatives.
According to Sodiq Safoyev, government officials work 20 hours a day, "but there is no long-term strategy at the heart of these efforts. They have not yet managed to change the system of government to meet the needs of modern society."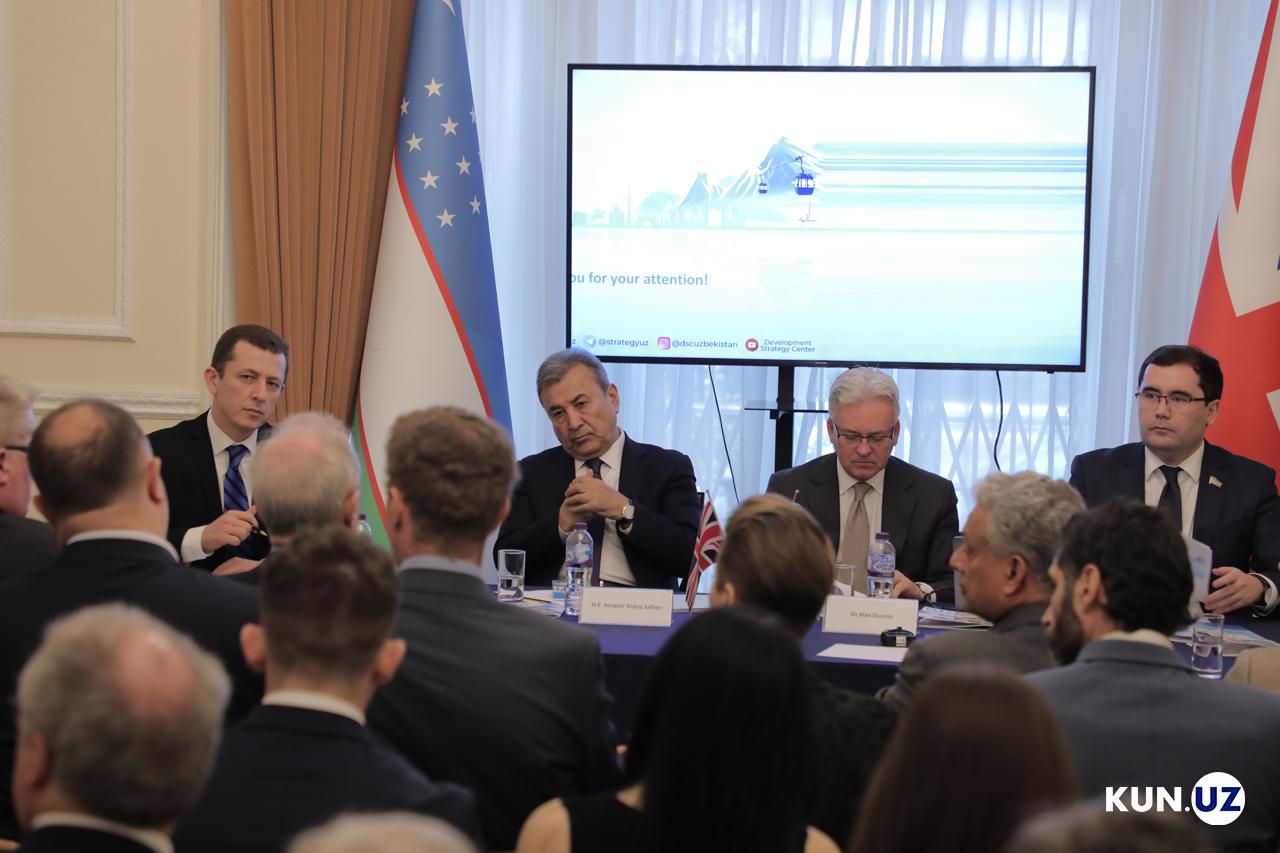 "First of all, I have told that new policies, new goals cannot be implemented with the old system. The system needs to be changed.
For example, why are we still unable to implement real privatization? Why does 84% of our banking system remain state-owned? Why do we have so many monopolies?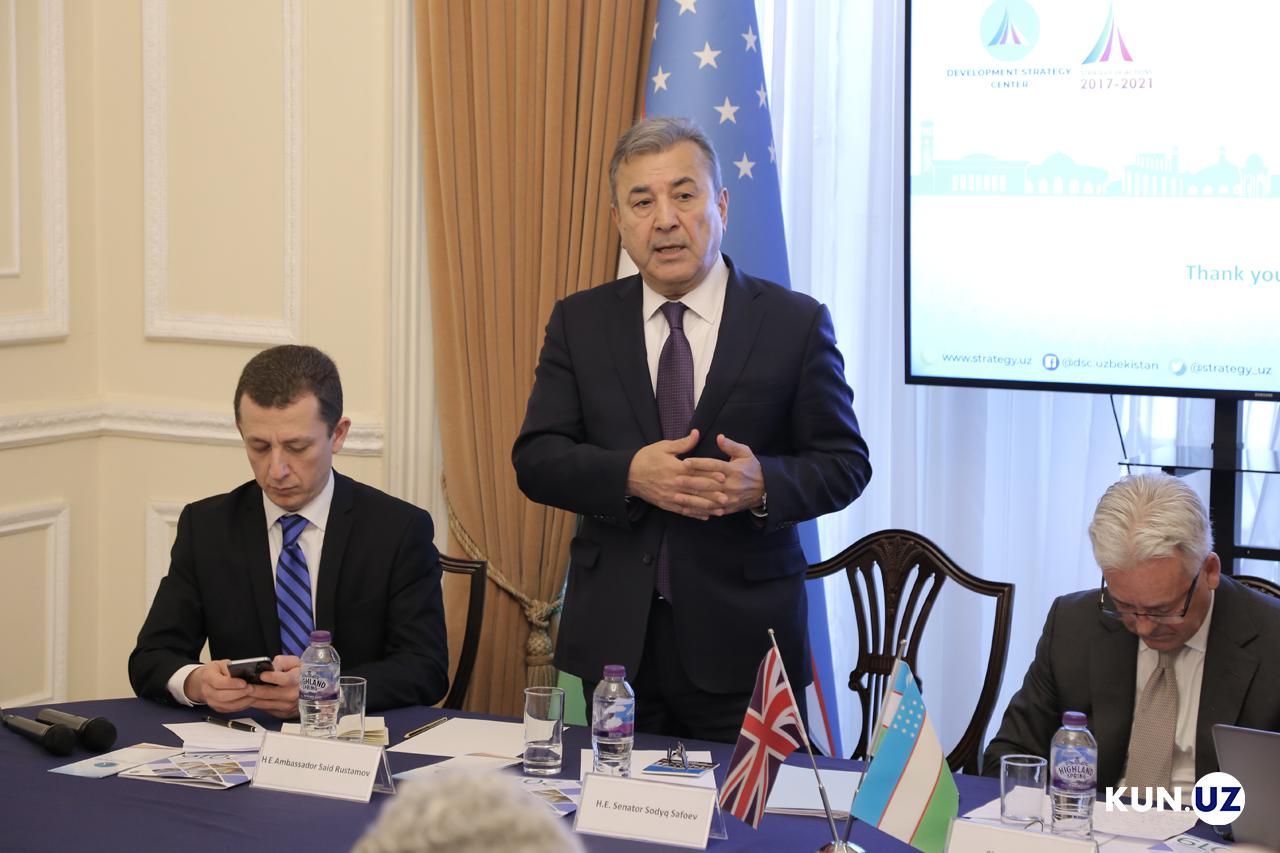 Criticisms are happening and I am glad that the government reacts to these criticisms. The parliament is working on a resolution. We are also closely monitoring the implementation of the decisions that we made earlier," Safoyev said.