Uzbekistan to expand land allocation for fruit and vegetable clusters in 2020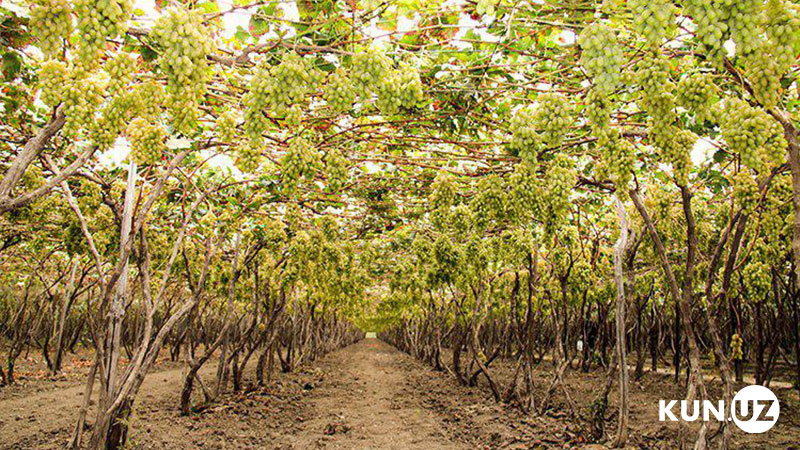 Uzbekistan will introduce a new mechanism for development of the cluster system and cooperation in the production, processing and export of fruits and vegetables and grape products, follows from the presidential decree.
The head of state instructed to conduct a complete inventory of existing orchards and vineyards in all 55 districts, specialized in horticulture.
Thus, in 2020, it is planned to create cherry orchards on 7,000 hectares, walnut and peach orchards - on 8,000 hectares, apricot and pomegranate orchards - on 8,500 hectares, plum orchards - on 2,500 hectares.
Next year, it is also expected to create intensive orchards and vineyards, to build greenhouses with their transfer to the population on leasing and credit terms through commercial banks and leasing companies. On their basis, agricultural associations and horticultural clusters can be formed.
Today, the agricultural land allotted to crop clusters makes up 67% in the cotton and textile industry, livestock farming - 8%, and horticulture - 7.5%.
The Cabinet of Ministers has been instructed to take government decisions in two weeks: on measures to address targeted support for the activities of fruit and vegetable clusters created in 2020; on approval of the Regulation on the procedure for creating intensive orchards and vineyards, building greenhouses and transferring them to the population on credit and leasing terms; on approval of the Regulation on the procedure for declaring unsuitable economically inefficient, low-yielding orchards and vineyards.