On December 20, 2019, Chairperson of the Senate of Oliy Majlis Tanzila Narbayeva met with a delegation of the OSCE Parliamentary Assembly (PA) led by its President George Tsereteli, who arrived in Uzbekistan as coordinator of short-term observers of the OSCE ODIHR and the OSCE PA in the parliamentary elections.
Tanzila Narbayeva, welcoming the delegation, emphasized that Uzbekistan has restored its membership in the OSCE PA, which is important for Oliy Majlis of the country.
During the meeting, it was noted that the OSCE PA for the first time sent about 50 parliamentary representatives of the organization's member countries to observe the parliamentary elections in Uzbekistan.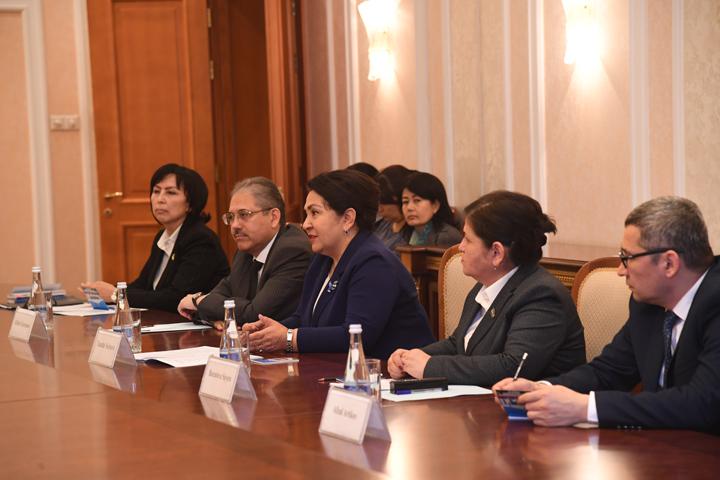 Speaking about the upcoming important political event, the parties noted that the country had comprehensive preparations for the elections, which would become a serious test and confirmation of the irreversibility of the reforms carried out in the country over the past three years. Thus, Uzbekistan approached the elections with updated legislation. The new Electoral Code combines the provisions of the five previous laws in this field. At the same time, recommendations of international observers on improving the electoral process were taken into account.
George Tsereteli noted the importance of the upcoming elections in the political history of Uzbekistan and said that the OSCE shows great interest in them. "We are pleased that the OSCE recommendations were taken into account and reflected in the legislation," George Tsereteli noted.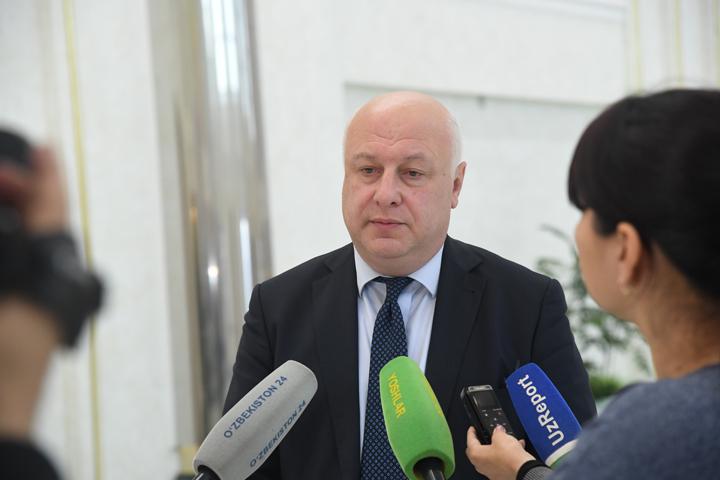 It should be recalled that the OSCE Parliamentary Assembly has been monitoring the elections since 1993. Until today, it has observed elections in more than 30 member states of the organization, including the UK, USA, Germany and France.
The 2019 parliamentary elections in Uzbekistan are being observed for the first time by the full-fledged mission of the OSCE ODIHR, which began work on November 25 this year.