Devaluation percentage of Uzbek soum against US dollar in 2019 announced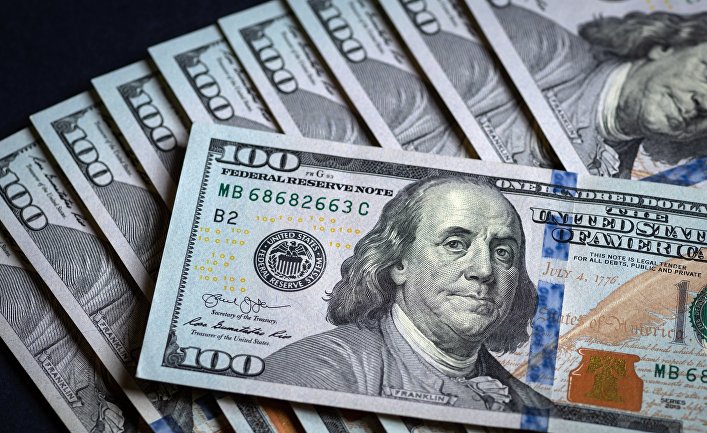 The dynamics of the national currency exchange rate in 2019 was influenced by internal and external factors, based on the current supply and demand ratio in the foreign exchange market.
The Central Bank's review of the domestic foreign exchange market and its development trends in 2019 states that during the first half of the year, in the conditions of moderate growth of demand and supply in the foreign exchange market, due to the low volume of interventions in relation to the target sales, the national currency devalued by 2.8% against the US dollar in the exchange trading sessions.
Dynamics of the US dollar versus the UZS during the 2019 currency exchange trades
(USD/UZS)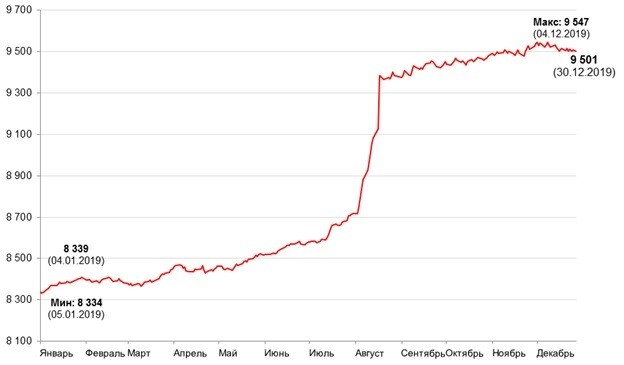 During the next months of 2019, the exchange rate of the UZS was relatively stable and devalued by 1.3% in September-November, then strengthened by 0.1% in December.
In general, in 2019, the exchange rate of the national currency against the US dollar devalued by 13.9% compared to the beginning of the year (from 8,341 to 9,501 UZS/USD).
Earlier, it was announced how much US dollar was sold and bought by citizens in 2019.