Traffic inspector takes down a teacher, forces him to get in a car in Fergana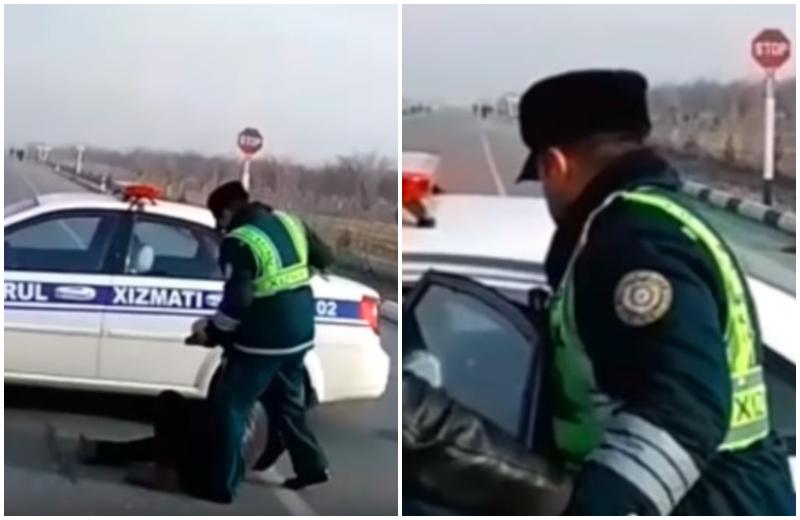 Video footage of an incident involving a traffic officer and a citizen has been circulated on social media, in which one can see a traffic officer knocking down a young man and forcing him to get in a car.
According to the press service of the Interior Ministry, the incident occurred at a military training ground in the Fergana district of Fergana region on January 11, 2020.
"A traffic inspector of the Fergana Traffic Safety Directorate I. Odilov was performing his duty in that area. He told the school teachers that the road was closed for an event, he had to ask permission from the authorities. And the teacher said, "I have a permit, I must go". They came into conflict with each other," the message reads.
According to the preliminary information, the traffic inspector attempted to take him down and place him in a patrol car, as the teacher insulted him.
The Interior Ministry has taken control of the incident and currently, a service check is underway.