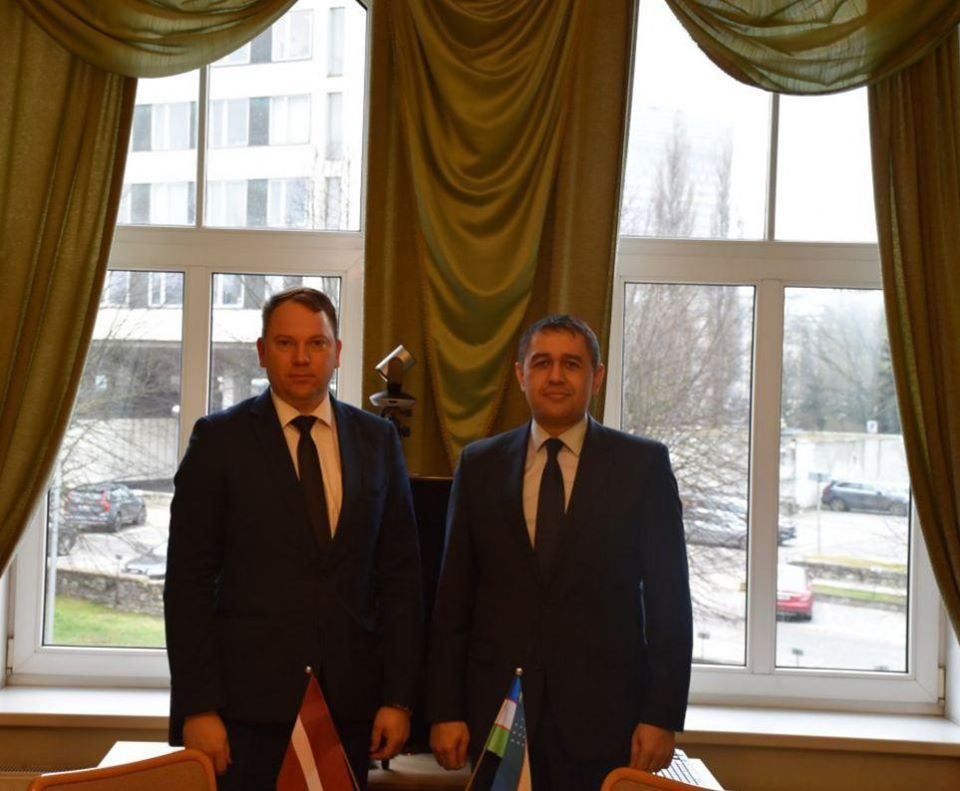 On January 14, 2020, the Ambassador of Uzbekistan to Riga Kadambay Sultanov met with Edmunds Teirumnieks, a member of the Latvian parliament.
According to the MFA press service, an exchange of views took place on the prospects for further intensification of inter-parliamentary cooperation. The results of the recent elections to the Legislative Chamber of Oliy Majlis, which were observed by a number of Latvian parliamentarians headed by the chairman of the Foreign Affairs Committee Richard Kols, were discussed.
Edmunds Teirumnieks praised the high level of organization and transparency of the voting process in Uzbekistan. He stated that this, of course, is the result of large-scale reforms being carried out in the republic. It is especially noted that the Saeima attaches great importance to the further development of inter-parliamentary contacts and interaction with Oliy Majlis of Uzbekistan.
The Latvian deputy also emphasized the importance of building up cooperation at the regional level between the two countries. A proposal was voiced to work out the issue of establishing ties with the Rēzekne region of Latgale, which he represents in the Latvian parliament.