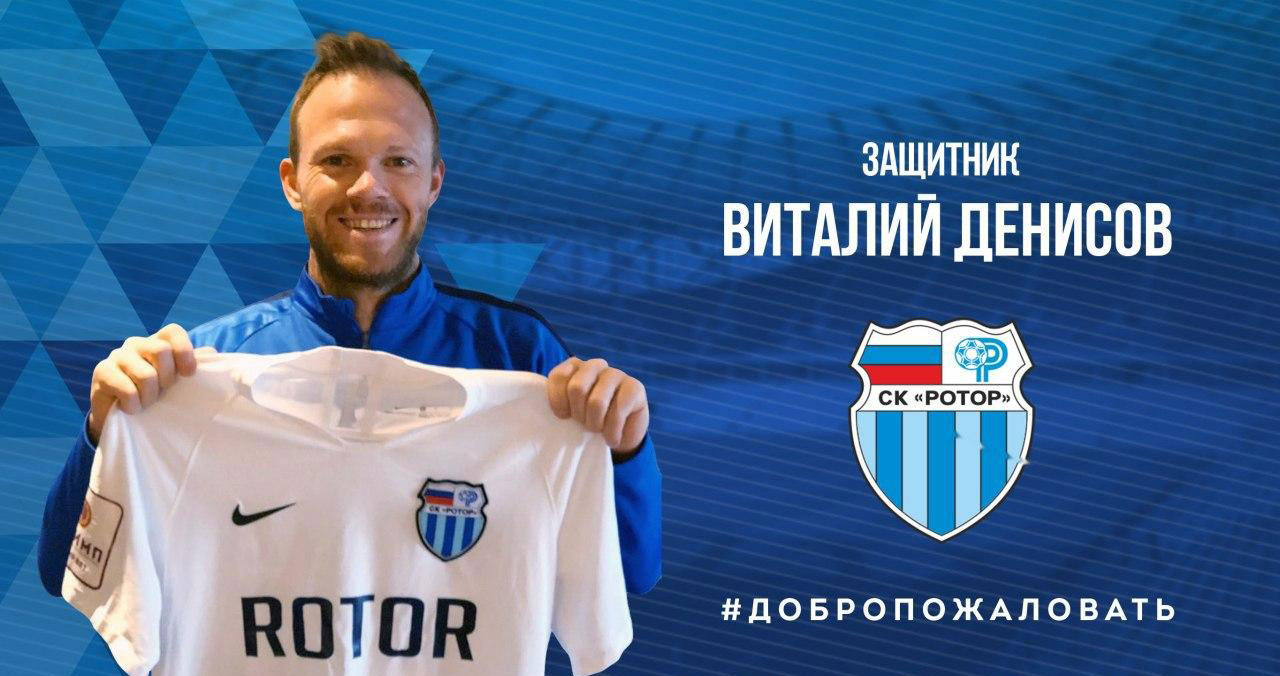 Former football player of Moscow Lokomotiv and Kazan Rubin Vitaly Denisov signed a contract with Rotor, Volgograd based club's website reports.
Details of the agreement were not disclosed, the 32-year-old defender will play for Rotor wearing number 29. Last week Denisov terminated his contract with Rubin by agreement of the parties.
"I am pleased to join the club with a great history. The team has a desire to achieve results and I have this desire too. Thanks to the new stadium, the real football atmosphere in the city captivates the attention and love of the fans! I am ready to prove myself, to do all my best for the team," Denisov said.
Denisov previously played for Moscow CSKA, Nizhny Novgorod Spartak, Ukrainian Dnipro and FC Krylia Sovetov Samara. In 2013-2018, the football player defended the honor of Moscow Lokomotiv, with which he became the champion of Russia and twice won the Cup of the country.