The first meeting of the Legislative Chamber of Oliy Majlis is taking place in Tashkent today, Kun.uz correspondent reports.
At the meeting, Nurdinjon Ismailov, a deputy from the People's Democratic Party (PDPU), has been elected Speaker of the Legislative Chamber.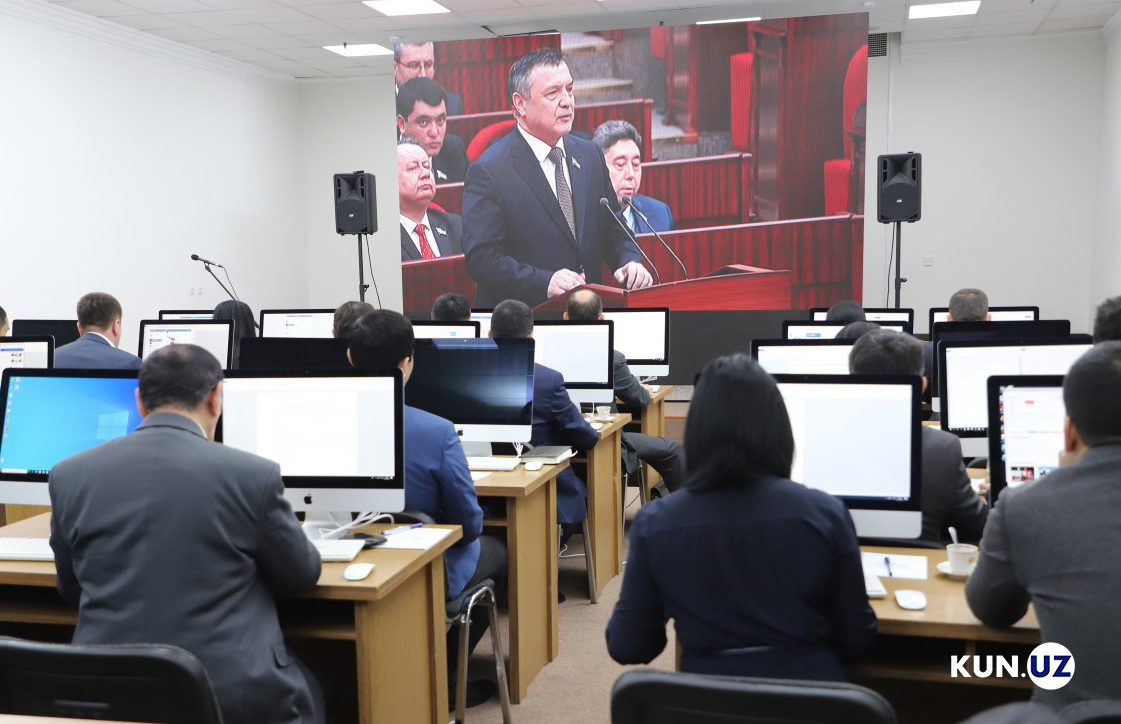 Ismailov read out the constituent protocols received from the leaders of 5 political parties on the formation of factions. Then, factions of political parties were registered in the Legislative Chamber.
Deputies elected Akmal Saidov to a newly established post – First Deputy Speaker of the Legislative Chamber. UzLiDeP faction leader Aktam Khaitov, Milliy Tiklanish Democratic Party leader Alisher Kadirov, Adolat Social Democratic Party leader Narimon Umarov, People's Democratic Party leader Ulugbek Inoyatov and Ecological Party leader Boriy Alikhanov were elected Deputy Speakers.