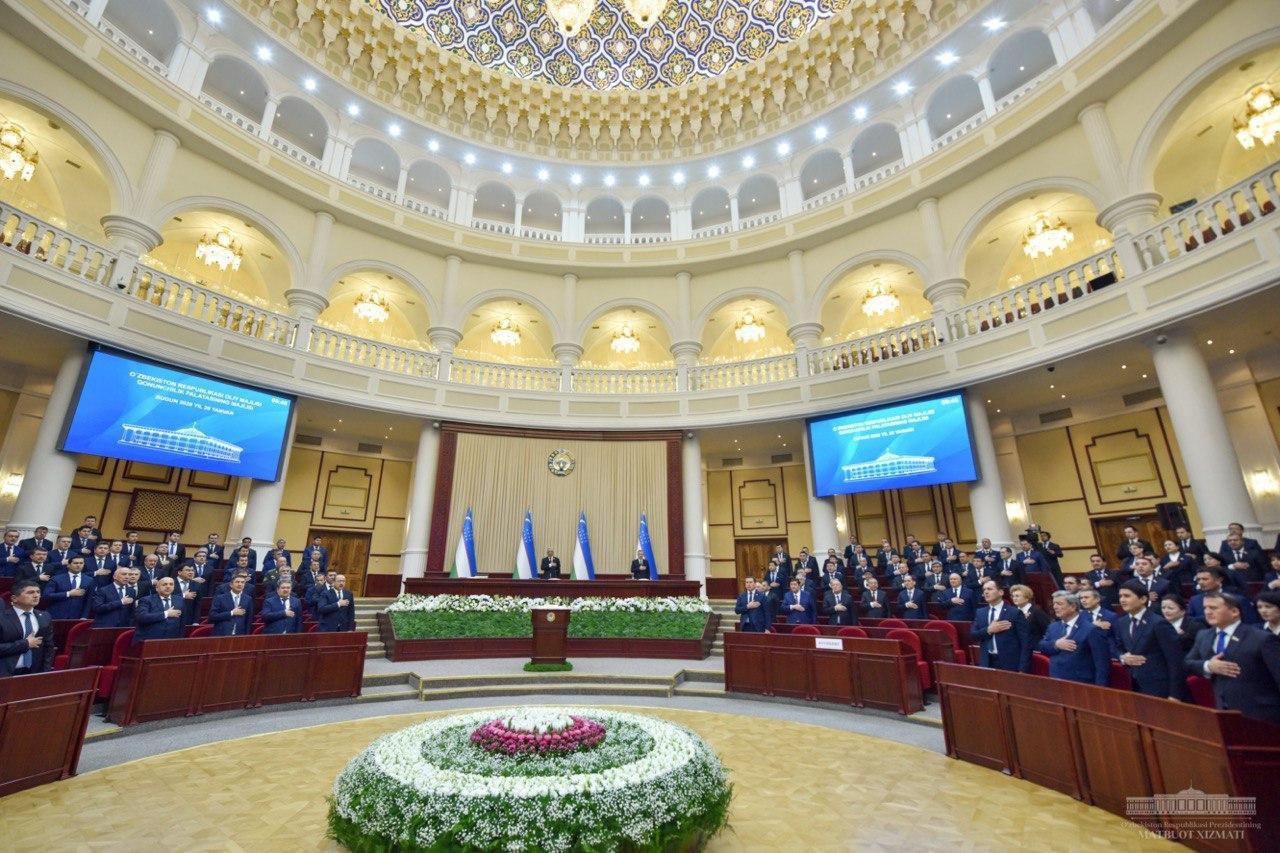 The first post-election meeting of the Legislative Chamber of Oliy Majlis was held in Tashkent.
The head of state delivered a speech at the meeting.
"It should be noted that these elections gave people political knowledge, and people's confidence in the parties has grown. I observed the debates and discussions. The demands of the population have also increased. Our people ask for the most necessary, require decisions.
The most important thing is to direct competition between the parties to solve problems of the population, not to earn a reputation. Adopt not ten, but one law, but let it reflect the problems and aspirations of people.
Resolve one problem per month, there are 12 in a year. Answer honestly to yourself – what problem did you resolve? Resolve one problem a month, and create your own success story.
The mass media is developing, people now see you, they say: "here is the deputy I have chosen", now you must report to the people on the fulfillment of promises," the president said.