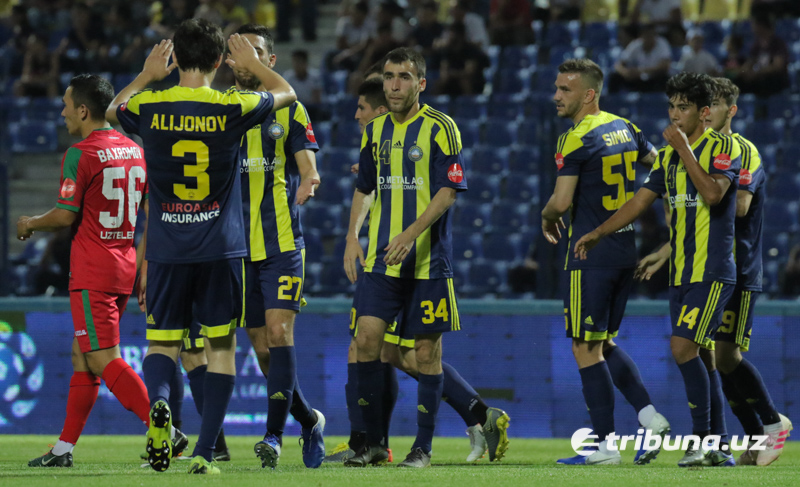 The Tashkent Mechanical Plant will transfer its stake in the Lokomotiv football club to the State Assets Management Agency, Spot writes with reference to the information of the company on the Single portal of corporate information.
In early December, President Shavkat Mirziyoyev signed a decree "On measures to raise football to a completely new stage of development in Uzbekistan", which approves the concept of bringing football to a new level in the country and provides for the introduction of commercialization mechanisms in this area.
Starting from this year, every football club will have a business strategy. Football clubs, which are now funded by large enterprises and organizations, will be gradually transferred to entrepreneurs.
So, for example, Tashkent Mechanical Plant owns 58.2% shares of FC Lokomotiv, Uzbekistan Railways –20.9%, and Uztemiryulovchi – another 20.9%. The regional khokimiyat of Samarkand owns 100% shares of FC Dinamo, Uzmetkombinat – 100% shares of FC Metallurg.
The Bukhara club is 80% owned by the Bukhara Oil Refinery Plant, and 20% – by the regional khokimiyat of Bukhara. 20% of Pakhtakor is owned by the khokimiyat of Tashkent (the remaining 80% is managed by the SFI Management Group). FC Bunyodkor has five shareholders, but the club is mainly owned by Uztransgaz (61.8%) and Neftegazmontaj (30.2%).
These and other shares in the clubs will be transferred to the State Assets Management Agency, which, in the future, will put them up for sale.
Privatization is expected to benefit the development of football.