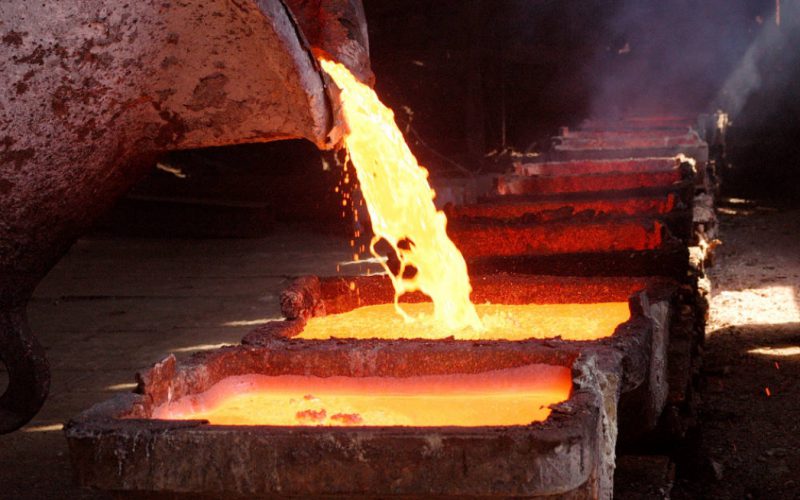 The Almalyk Mining and Metallurgical Combine (AMMC) increased the production of cathode copper in 2019 by 25.4% compared to 2018 – up to 147.25 thousand tons, the press service of the enterprise said.
"Last year, with a forecast of 132,000 tons of cathode copper, 147,250 tons were produced, which amounted to 111.8%, and the growth rate compared to 2018 was 125.4%," the AMMC website said.
According to the combine, ore production reached 38.33 million cubic meters, which exceeded the forecasted figures by 0.1%, the volume of stripping operations – 19.06 million cubic meters (+ 0.3% vs. the forecast).
Already in 2020, the combine plans to begin mining at the quarry of the Yoshlik-I copper deposit (formerly known as Dalneye), and in 2023, it will complete the construction of a mining and processing complex at its base and reach a design capacity of 74 million tons of ore mining.
Earlier, the AMMC management announced that the combine plans to direct investments in the amount of $3.34 billion to expand the raw material base and increase production capacities in 2019-2023. A significant part of these funds will be invested in development of the Yoshlik-I deposit worth about $1.7 billion. It was originally planned to launch a quarry in 2023, and to reach full capacity by 2035. The quarry project was developed by the Russian JSC "Giprosvetmet" (Moscow).
Almalyk MMC is the only copper producer in Uzbekistan. The plant accounts for about 90% of silver production and 20% of gold in the republic. In August 2018, the state assets of the combine were transferred to the management of SFI Management Group.