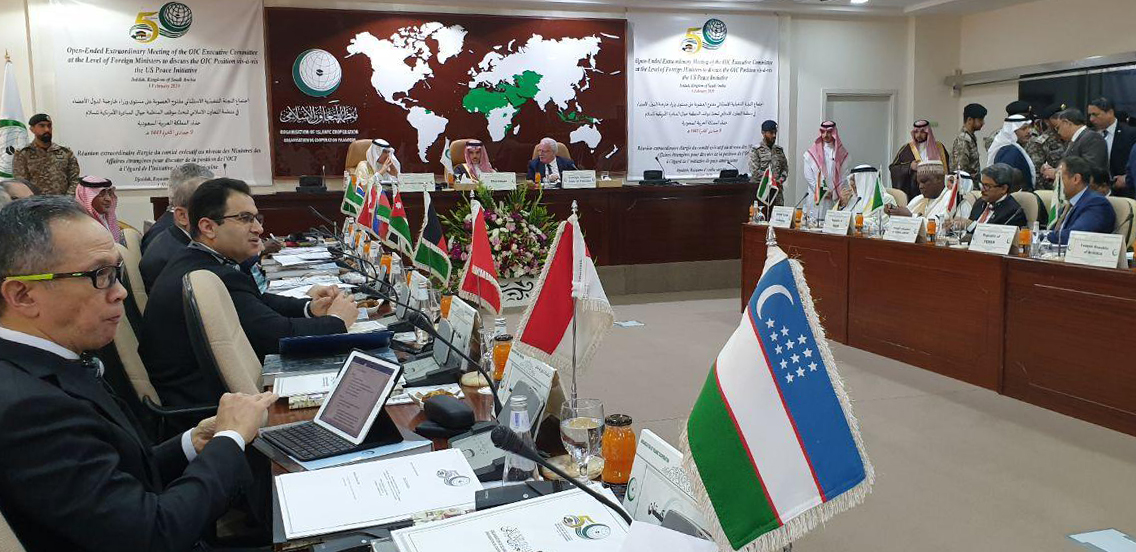 Delegation of Uzbekistan led by the Ambassador to Saudi Arabia Ulugbek Maksudov took part in the OIC Senior Officials meeting, in Jeddah, the MFA press service said.
The event, attended by delegations of 53 OIC member countries, as well as representatives of the General Secretariat and various OIC structures, considered issues related to ensuring security and stability in certain regions of the organization, as well as the unity and prosperity of the Islamic world.
Following the talks, the parties agreed on draft resolutions aimed at strengthening cooperation within the organization.
Proposals made by the Uzbek side on some projects were adopted by the senior officials and recommended for approval by the OIC Council of Ministers of Foreign Affairs.
At the meeting, the Chairmanship of senior officials was transferred to the Republic of Niger, which will host the 47th session of the OIC Council of Foreign Ministers on April 3-4 in Niamey.