On February 14, President Shavkat Mirziyoyev held a meeting on the effective organization of fruit and vegetable clusters and phasing out the system of harvesting cotton and grain for state needs.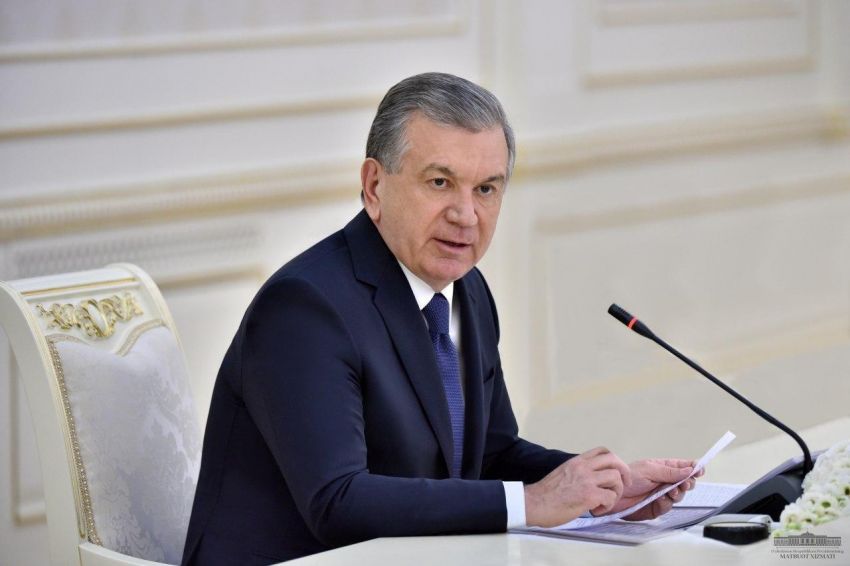 As the presidential press service reported, during the meeting, priorities for the effective organization of fruit-vegetable and viticulture clusters were discussed. It was noted that correct regulation of contractual relations in the sphere, specific definition of the rights, duties and responsibilities of producers, processors and exporters of products are of paramount importance.
"The main goal of organizing clusters is to increase the volume of exports. And to do this, we need to look for new markets. Without a market, there will be no exports, and the cluster system will not work. Therefore, it is necessary to constantly study the demand abroad, effectively use opportunities and ensure the steady growth of exports," Shavkat Mirziyoyev said.
The company Uzbekoziqovqatholding was instructed to work individually with each export being created, analyze export contracts in depth and facilitate the conclusion of additional contracts taking into account the allocation of working capital.
Regional khokims reported on their plans to organize fruit-vegetable clusters, grow and process products in demand on the market, increase exports and expand its geography.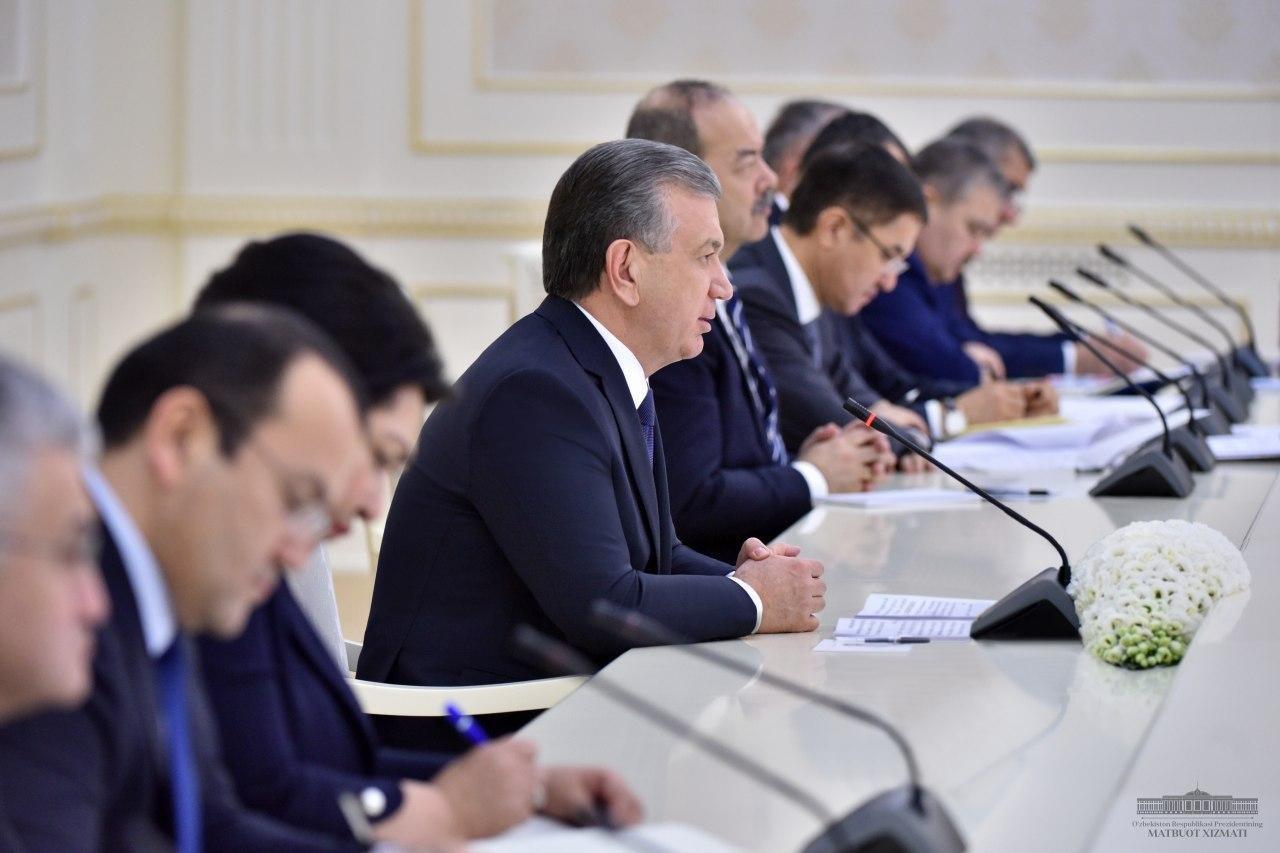 In addition, the meeting comprehensively analyzed issues of improving the effectiveness and financial support of clusters. The Ministries of Justice and Agriculture were instructed to streamline the work of clusters by defining their rights and obligations.
It was determined that at places, where cotton-textile clusters are not organized, farmers' cooperatives will be created on the basis of ginneries.
From now on, khokims together with councils of people's deputies will control the efficient use of sown land and the proper distribution of crops. They will also be responsible for improving the infrastructure of agriculture, repairing irrigation networks, introducing water-saving technologies, and efficiently spending funds and subsidies allocated for these purposes.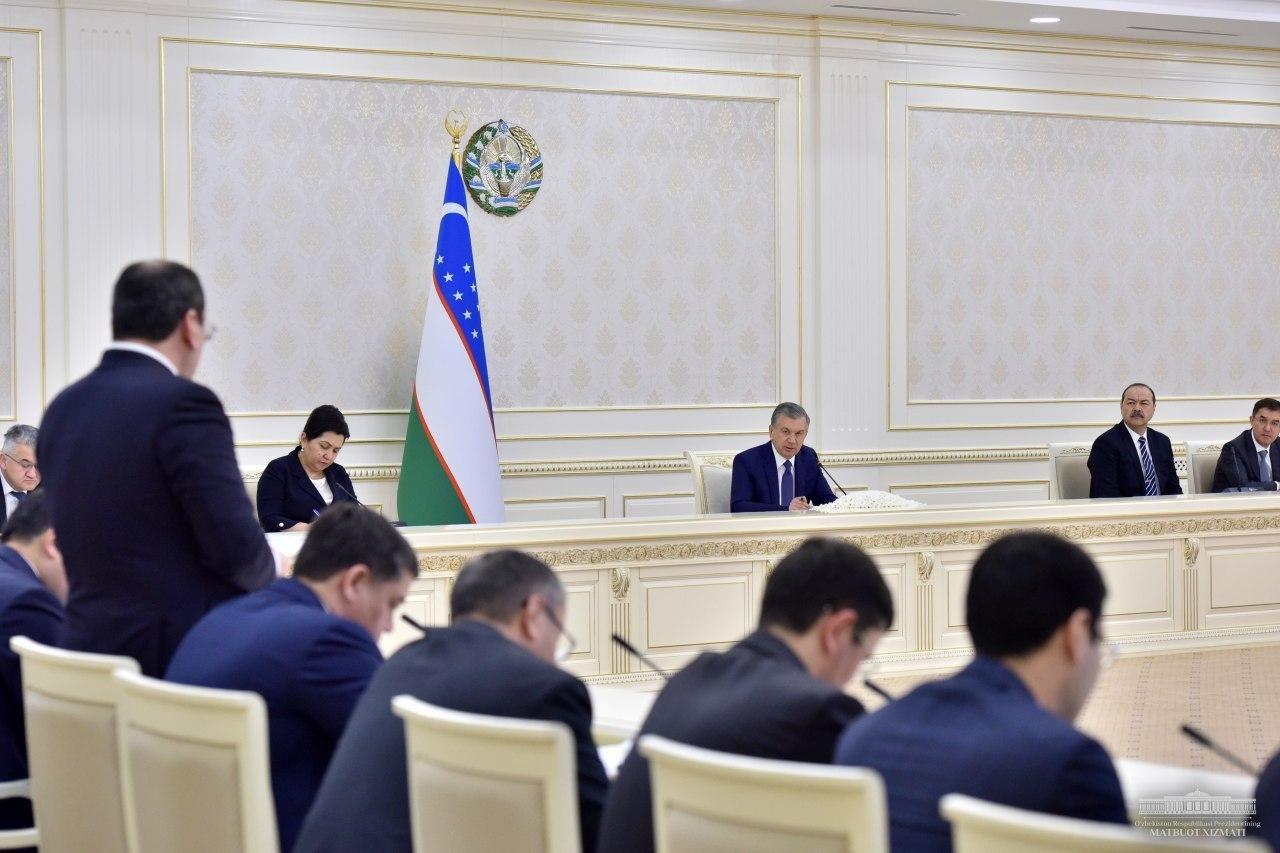 The president emphasized the significance of these transformations and gave relevant instructions. Special attention is paid to the problems of land allocation. The necessity of eradicating cases of misappropriation of irrigated land, the use of each inch of land in the interests of the people is indicated. Based on this, the tasks to strengthen the responsibility of local officials have been identified.