Pulat Bobojonov sacks 7 responsible executives in Karakalpakstan
An expanded meeting was held following the results of a study in the Republic of Karakalpakstan by a working group led by the Minister of Internal Affairs Pulat Bobojonov, the ministerial press service reports.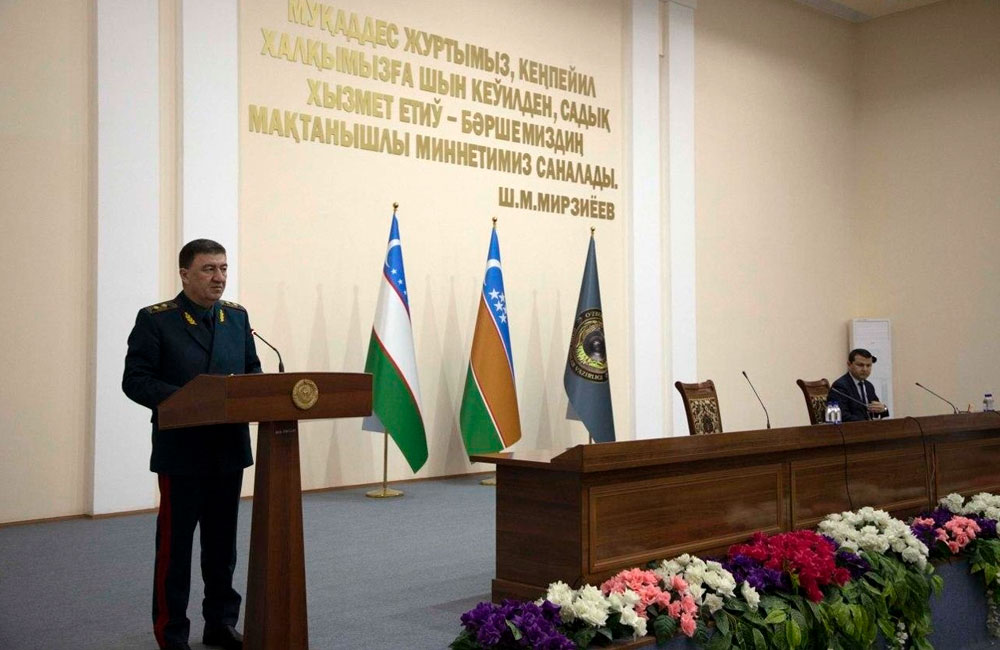 It was noted that the event was attended by the Interior Minister, Lieutenant-General Pulat Bobojonov himself, Chairman of the Council of Ministers of Karakalpakstan K. Sariyev, heads of the republican and city-district sectors, including the heads of police departments, prosecutor's office, tax inspectorate and crime prevention department, as well as leaders of all state and public organizations.
In the course of the meeting, critical analysis of the work done and shortcomings in ensuring of the population, protection of public order and reliable protection of citizens' properties, prevention of offenses involving young people were considered.
During the meeting, head of the crime prevention department of the Interior Ministry of Karakalpakstan R. Eshimbetov, head of probation department P. Seitmuratov, deputy chief of the traffic police department A. Masharipov, head of the police department of the Kanlikul district M. Khojamuratov, deputy head of the Turtkul district police department on youth affairs B. Mansurov, deputy head of the Nukus city police department for coordination of the activities of internal affairs bodies B. Isakov, head of the Nukus city police department No. 4 M. Utemuratov, senior inspector of the crime prevention department of the Kungrad district police department R. Kalandarov were dismissed from their posts for shortcomings in the performance of their duties.