President of Tatarstan proposes launching a direct flight between Kazan and Bukhara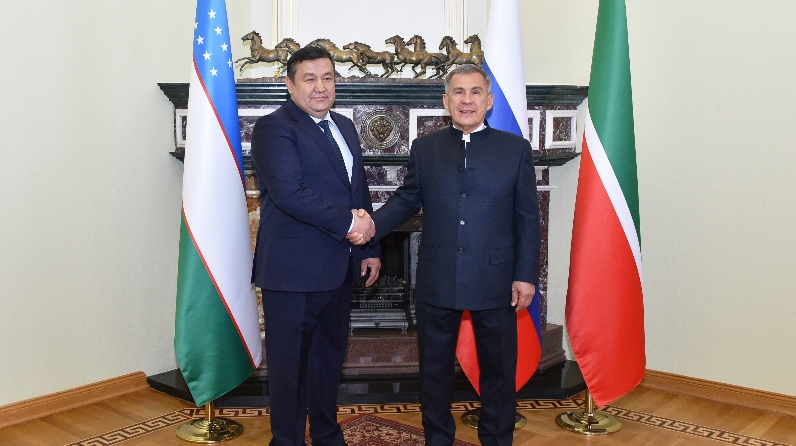 Tatarstan and Uzbekistan have great potential for the development of trade-economic cooperation. This was stated by the President of Tatarstan Rustam Minnikhanov at a meeting with the khokim of the Bukhara region Uktam Barnoyev. The meeting was held in the Kazan Kremlin.
During the meeting, issues of developing interaction between enterprises of Tatarstan and the Bukhara region, increasing the volume and nomenclature of mutual deliveries of goods and services, and strengthening humanitarian ties were discussed.
Rustam Minnikhanov noted that thanks to the active work, the trade turnover of Tatarstan and Uzbekistan in 2018 grew by more than 50% and amounted to $146 million. According to the results of last year, the volume of mutual trade reached $195 million. "I believe that we can reach even greater results. Active work in all areas should continue," he stressed.
A lot of work, according to the President of Tatarstan, is being carried out through the leading Tatarstani companies. In 2019, a new KAMAZ assembly line was launched in Samarkand. Tatneft and the HMS Group are implementing several projects.
The President of Tatarstan also noted that there are regular flights between Tatarstan and Uzbekistan. Rustam Minnikhanov proposed launching a direct flight between Kazan and Bukhara, which will contribute to the development of business ties and the growth of mutual tourist flow.