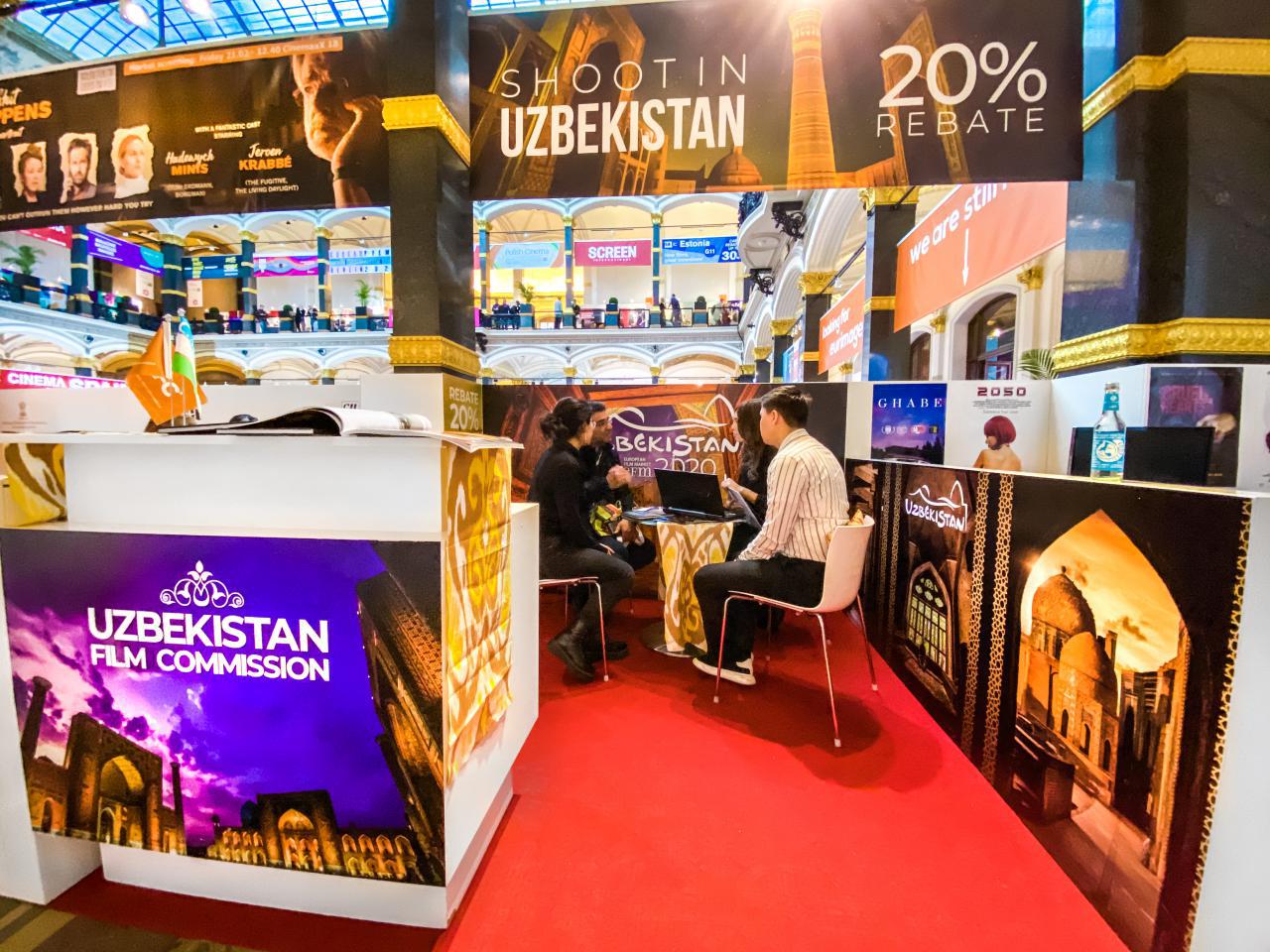 Within the framework of the prestigious Berlinale Film Festival, the National Film Commission of Uzbekistan reached concrete agreements with companies from several countries, including the United Kingdom, Sweden, France and the Baltic countries. Based on these agreements, Uzbekistan is expected to receive $5-6 million in revenue from promoting movie locations in 2020-2021.
For the second year in a row, as part of the implementation of the presidential decree on the further development of the tourism sector with the support of the State Tourism Committee, the Youth Union and the Embassy of our country in Germany, the National Film Commission of Uzbekistan is taking part in the European Film Market as part of the Berlinale Film Festival. This year, 200 stands from more than 110 countries were exhibited at the film market.

Within the framework of the international film market, bilateral meetings were held with foreign film companies and international media organizations. As a result of meetings and negotiations with interested filmmakers during the festival, representatives of European film companies have planned a trip to Uzbekistan to select locations and explore the possibilities of filming in the country," the Chairperson of the National Film Commission of Uzbekistan Mukhlisa Azizova said.

In order to promote domestic movie locations, the Film Commission has entered into an agreement with the chief manager of the London international movie location exhibition "Focus Location Guide", Jean-Friedrick. In October this year, location managers of Hollywood and the UK will visit Uzbekistan.
A producer of the Swedish film production company Smartfilm, Tua Broderick, who plans to shoot a film project with a budget of $3 million in Uzbekistan, has already planned a scouting tour to Uzbekistan to select locations.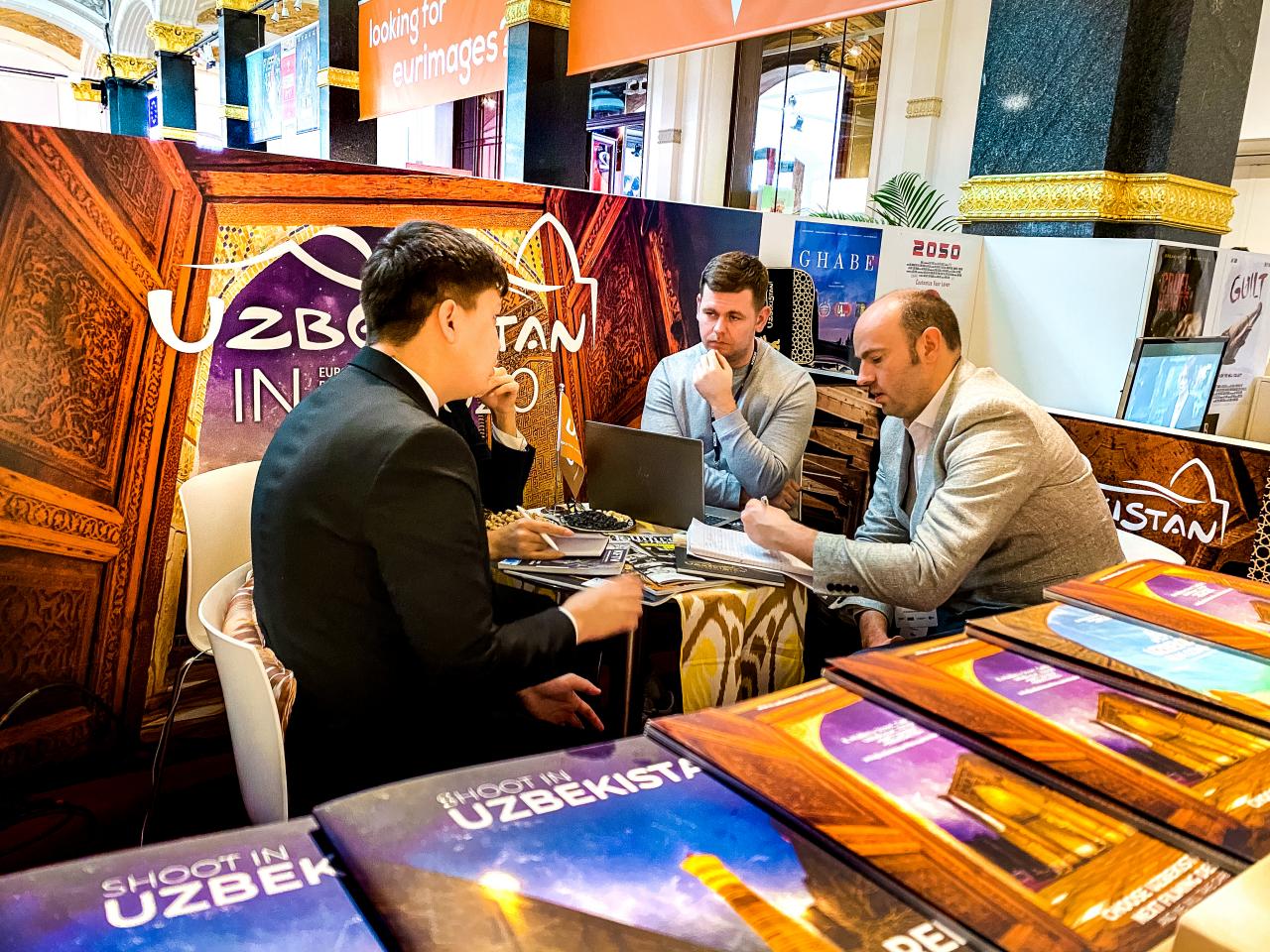 Colin Pons, a producer from Greece has already planned filming in Bukhara, Samarkand and Tashkent as part of a major documentary on the Silk Road. A discussion with the leadership of the international holding "Star Media" in order to organize the filming of the historical film "Sultan" in our country has already moved to the second stage of negotiations.
A representative from the Baltic countries, Latvian director Ramunas Skikas has been impressed by the benefits of filming in Uzbekistan and plans to shoot an action fantasy movie in Surkhandarya region.

At a meeting with representatives of the Ministry of Information and Broadcasting of India, Uzbekistan was invited to the Goa Film Festival to participate in the Film Bazaar, where Uzbekistan will organize a national stand and make a presentation to attract Indian film companies to Uzbekistan for filming.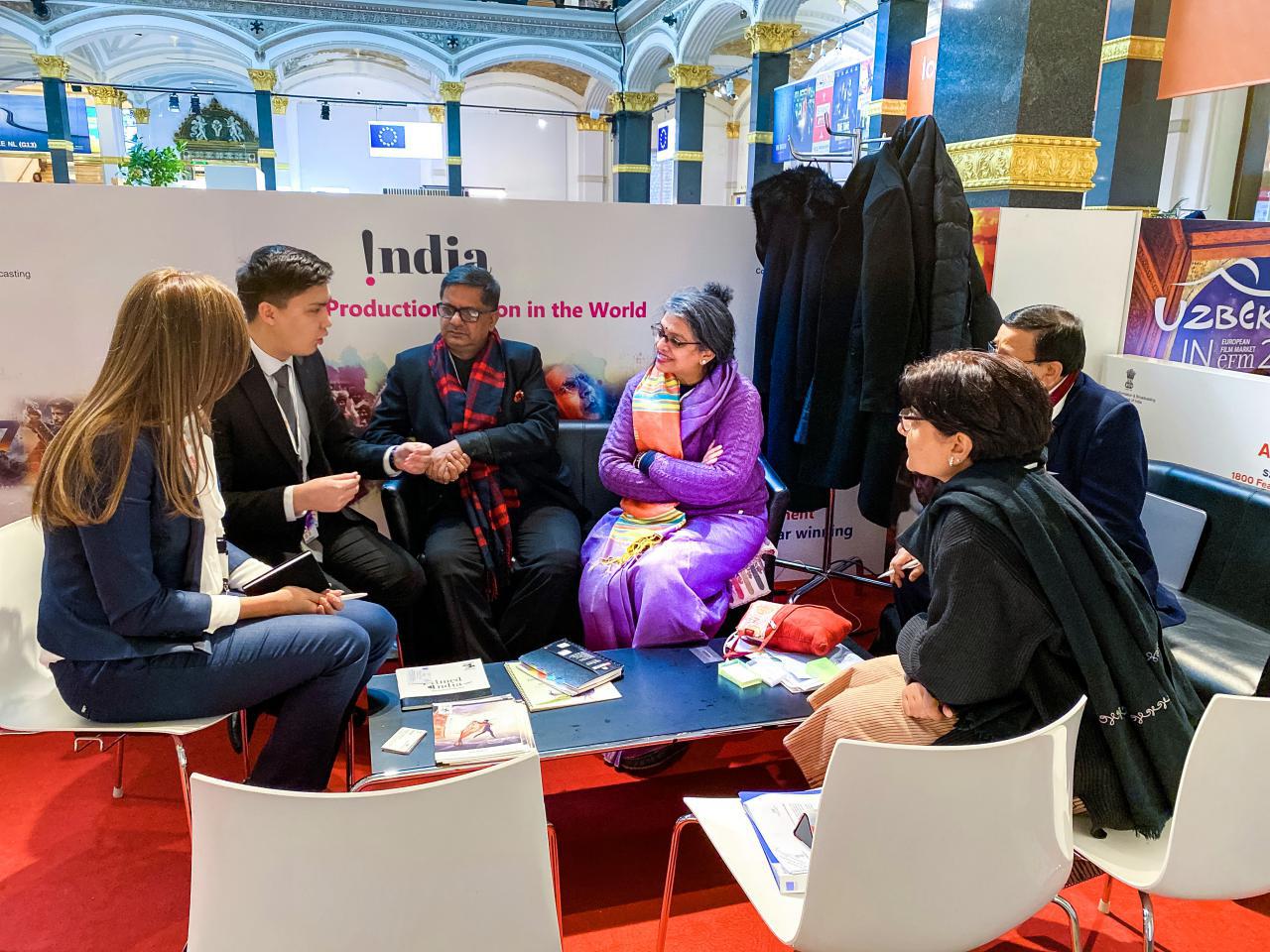 Active negotiations were also held with representatives of French, UK and Indian film companies regarding the filming of high-budget film projects on the territory of Uzbekistan.

As a result of the Berlin negotiations, during the implementation of the above projects, the inflow of funds into the country in 2020-2021 will amount to about $5-6 million.