On February 27, 2020, the delegation of Uzbekistan headed by the First Deputy Speaker of the Legislative Chamber of Oliy Majlis Akmal Saidov met with the Secretary General of the Inter-Parliamentary Union (IPU) Martin Chungong, in Geneva.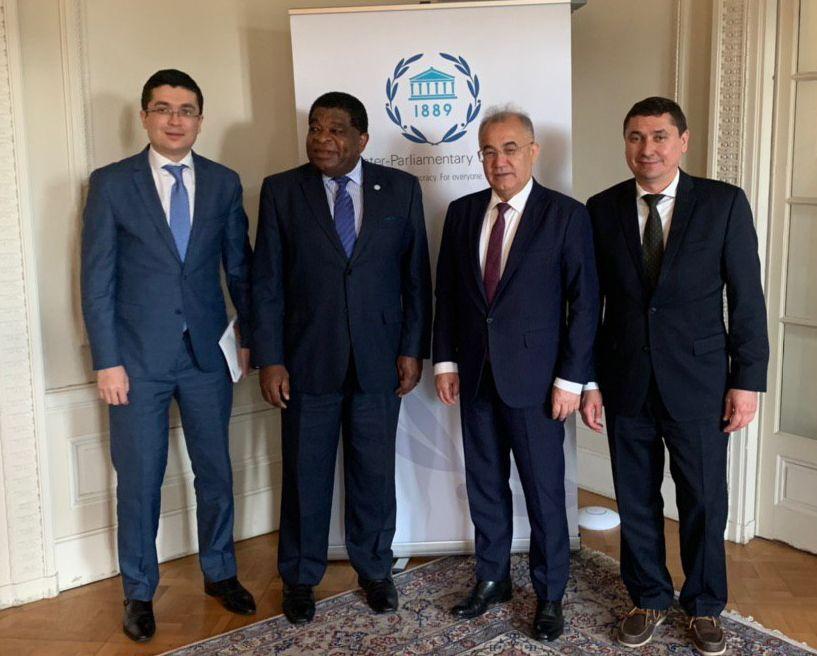 The issues of bilateral cooperation with the IPU in the context of Uzbekistan's membership in the executive committee of this organization were discussed.
As noted in the conversation, the deep transformations, being carried out in Uzbekistan in all spheres of life, fully reflect the IPU principles aimed at protecting human rights and achieving the Sustainable Development Goals.
The IPU Secretary General welcomed the address from President Shavkat Mirziyoyev to the parliament on January 24, which outlines the main directions for further development of the country and strengthening the role of parliament in this process.
Noting the importance of the upcoming Samarkand Human Rights Forum, the IPU Secretary General expressed his readiness to take part in this event, during which he is expected to discuss the draft International Convention on the Rights of Youth, initiated by the President of Uzbekistan at the 72nd session of the UN General Assembly.
At the meeting, other issues of interaction between Uzbekistan and the IPU were also considered.