Police detain men in Samarkand for walking naked through streets
The video in which two young people stroll naked at night through the Sartepa massif in Samarkand caused a reaction of people on social networks. The information service of the regional police department clarified the details of the event to Kun.uz.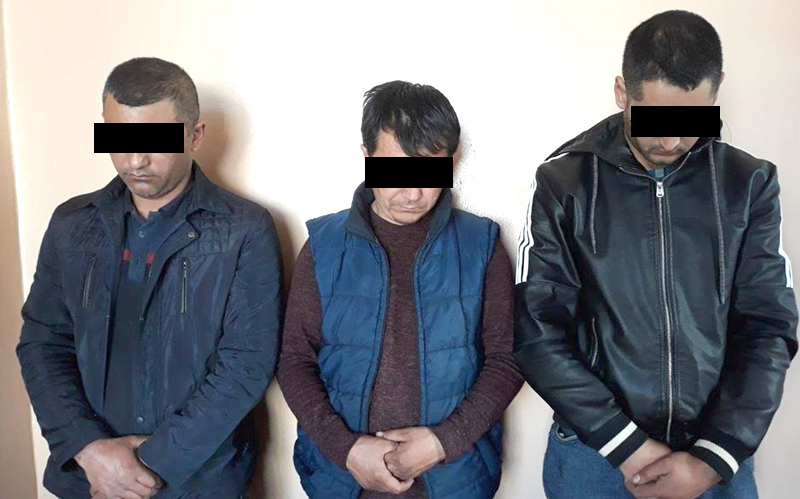 On February 29, at about 11:00 p.m., the police received information about people walking naked at the intersection of Turkestan and Amir Timur streets in the city of Samarkand.
These individuals were detained by officers of the Samarkand city police department and taken to the police station to establish their identities.
It turned out these people, who were walking on the streets naked, intentionally violated the moral rules. They turned out to be 44-year-old J.N. and 28-year-old A.T, both the residents of the Jomboy district.
Their friend – 41-year-old Kh.D – accompanied them on the car.
In the department, J. N. explained that on that day they were drunk and were not able to control their actions. He also denied that they did it on a bet.
The person, who drove them in his car, said that J.N. and A.T. called him at around 23:00 and asked to pick them up on the car from Samarkand.
"When I went from Jomboy to Samarkand to take them, saw that they were drunk. I wanted to put them in my car, but they got undressed and said that they would go naked until the next traffic light. I tried to stop them, but they did not listen to me. There was nothing I could do. They told me: "Pick us up from the next traffic light!"
"Then at the traffic light, they got into the car. At that time, other drivers arrived and stopped us," a witness told police.

An administrative protocol was drawn up under Article 183 (minor hooliganism) of the Administrative Responsibility Code.
The violators can be fined from 3 to 5 times the base calculating amount or sentenced to administrative arrest for up to 15 days.
The police department said that they would announce the court decision on this case soon.