Supreme Court comments on eviction case in Tashkent region
The Supreme Court commented on the cases of eviction of some residents from home in the Zangiata district of Tashkent region.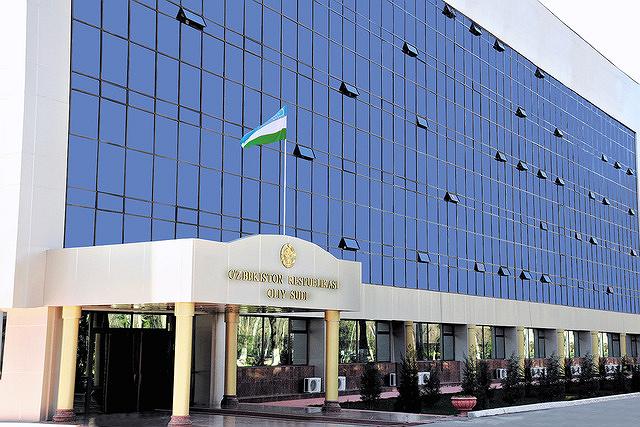 As the press service of the Supreme Court reported, a few days ago representatives of the company "Agrofirma Kuylyuk" appealed to the Zangiata inter-district civil court of Tashkent region asking to start a case in relation to defendants T. Jilkina, V. Jilkin, L. Jilkina and E. Jilkina, who misappropriated a land plot.
This civil case was examined by judge D. Muradova.
"By the decision of the Zangiata inter-district court on civil cases, dated December 13, 2019, the claims of PE "Agrofirma Kuylyuk" were partially satisfied," the Supreme Court said.
The court decided to transfer the land plot in the size of 0.323 hectares to the plaintiff – PE "Agrofirma Kuylyuk", evict the defendants T. Jilkina and others from the house located at the following address: Tashkent region, Zangiata district, Khanabad village, "Sohibkor" mahalla, dead-end No. 1 of the Baraka Street, house 2.
At the same time, on January 7, the prosecutor of the Zangiata district appealed against this decision of the court. The case will be considered at the Tashkent regional civil court on March 11, 2020.