Health Ministry: Anti-coronavirus measures will be strengthened in all educational institutions of Uzbekistan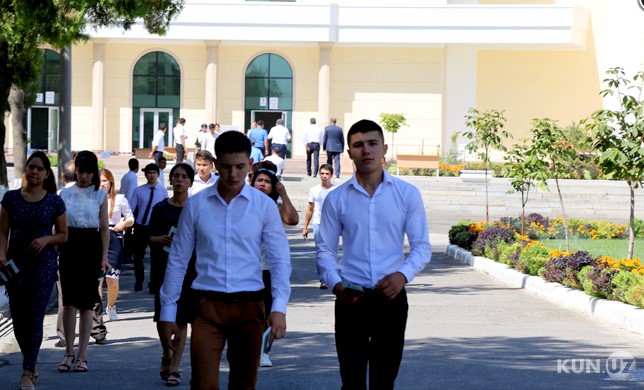 The Ministry of Health has announced that the protective measures against coronavirus infection in institutions of higher and secondary specialized vocational education have been strengthened and the appropriate restrictions have been established.
"As the coronavirus is breaking out around the world, strict controls are being taken to prevent its spread in the country.
To this end, the Ministry of Health, in cooperation with a number of ministries and agencies, has been systematically working to prevent coronavirus infection in our country. The Ministry also made a joint decision with the Ministry of Higher and Secondary Specialized Education to strengthen preventive measures and control over universities and secondary specialized vocational education institutions, and protect the health of teachers and students by applying appropriate sanitary measures.
Reportedly, teachers and students have been restricted to travel abroad, especially in countries with coronavirus infections, unless there is a specific instruction on trainings and internships. It is instructed not to hold and participate in all international events, science Olympiads and other activities, and take strict measures to temporarily limit the entry of foreign students and teachers to Uzbekistan.
The document also provides for daily monitoring of students' body temperature in educational institutions, conducting daily surveillances, taking patients with symptoms of acute respiratory infection to the medical center, regularly monitoring students' personal hygiene, carrying out daily disinfections in auditoriums, dormitories and other rooms, strictly implementing preventive measures, such as regular disinfecting activities, ventilation of all rooms during breaks.
At the same time, it is instructed to create conditions for maintaining personal hygiene, encourage students to wash their hands with soap several times a day, and distribute handouts prepared by the Ministry of Health to prevent coronavirus infection to all students. It is warned that the head of each educational institution is personally responsible for the implementation of sanitary, anti-epidemic and disinfection measures.
"The Ministry of Health urges all higher and secondary specialized education institutions in the country to follow the aforementioned measures and take control of them, considering the fact that the coronavirus epidemic is growing rapidly across the world," Public Relations Department of the Health Ministry said.