On March 9, the Ministry of Public Education in cooperation with American councils held an opening ceremony of the program "English speaking nation: Secondary Teacher Training (ESN: STT)" at the Lotte Hotel in Tashkent.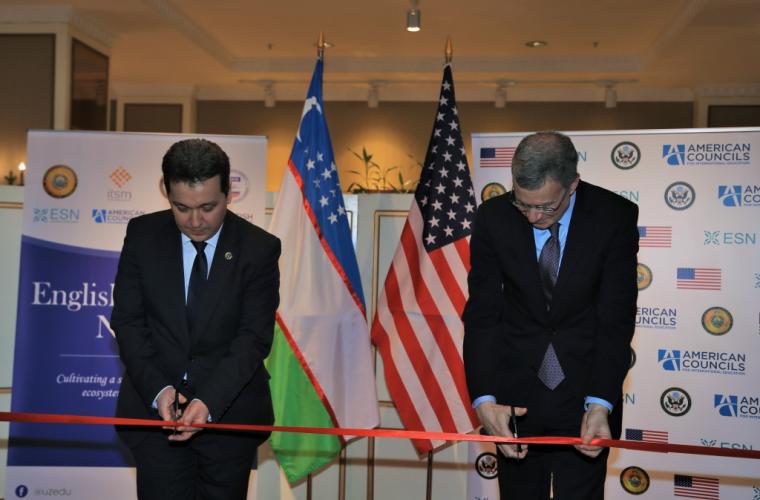 According to Kun.uz correspondent, at the initial stage, $5 million will be allocated by the United States for this project, aimed at improving the skills of English language teachers in secondary schools.
The event was also attended by Minister of Public Education Sherzod Shermatov and the U.S. Ambassador Daniel Rosenblum. The minister shared detailed information about the project.
"The project's aim is to provide English language teachers and trainers in Uzbekistan with opportunities for professional development.
Within the framework of the ESN:STT program, about 15,000 educators and over 1,000 trainers will learn methods that help them improve their English language skills and quality teaching without detachment from their duties.
The program is carried out in three stages, by the end of which we will be able to train 15,000 teachers," Shermatov said.
Speaking at the opening ceremony, U.S. Ambassador Daniel Rosenblum said that the joint project will serve not only to improve the skills of teachers, but also provide more opportunities for students to receive quality education in English.