Shavkat Mirziyoyev orders to bring back citizens of Uzbekistan from 7 countries
President Shavkat Mirziyoyev instructed the special Republican Commission to work out the issue of organizing flights for returning compatriots to Uzbekistan.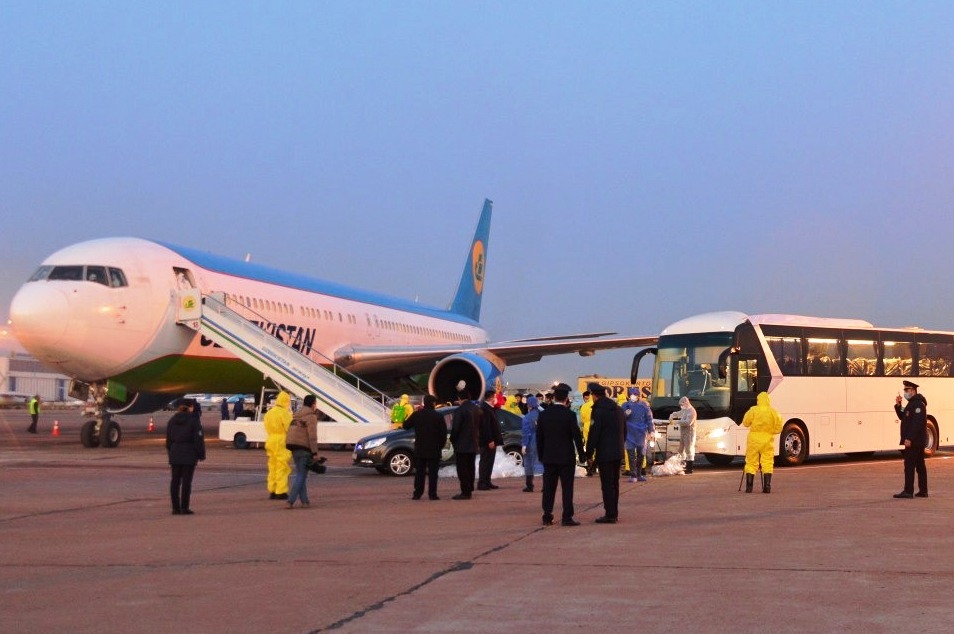 As the MFA press service reported, the Commission promptly developed a schedule of charter flights for Uzbek citizens returning home:
On March 21 - from Moscow (Russia) at 03:30 and from Delhi (India) at 17:30;
On March 22 - from Kuala Lumpur (Malaysia) at 04:30, from Moscow (Russia) at 05:00, from Istanbul (Turkey) at 06:00 and from Novosibirsk (time to be specified);
On March 23 - from Seoul (Republic of Korea) at 02:00;
On March 24 - from Jakarta (Indonesia) at 07:00;
On March 26 - from Bangkok (Thailand) at 01:00;
The MFA noted that the transportation of Uzbek citizens by charter flights from other countries will continue. Information on the departure schedule for the subsequent days will be announced later.
It should be recalled that upon arrival citizens of Uzbekistan will be placed in 14-day quarantine with strict observance of the relevant requirements and norms of the World Health Organization.