Almost 6 thousand Uzbeks want to return home
Adviser to the Minister of Foreign Affairs Jakhongir Khidaykhodjayev told UzReport that 5,852 Uzbek citizens have appealed to the operational center requesting repatriation.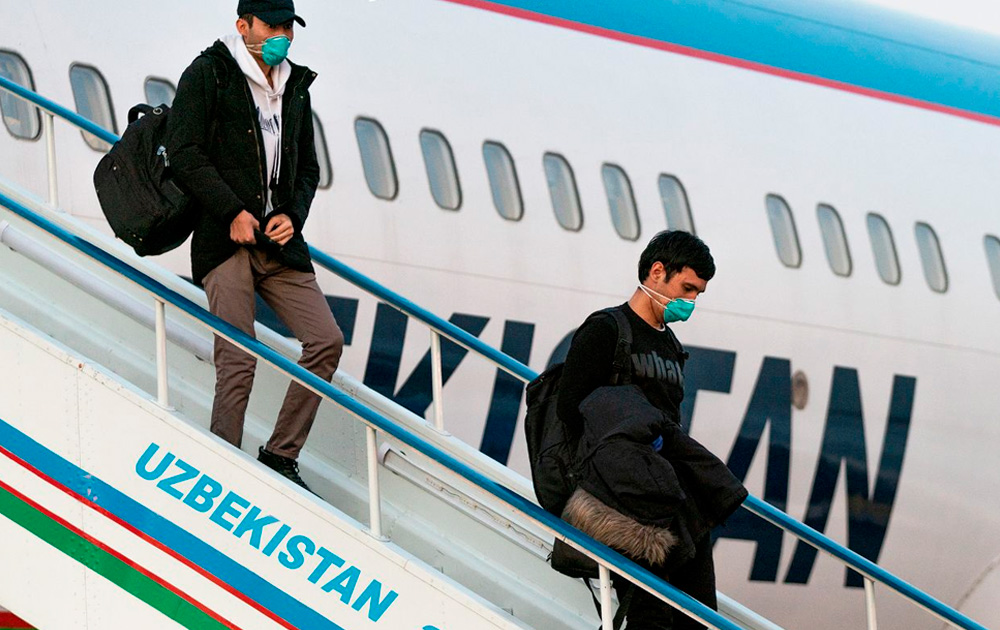 "By March 22, 5,852 citizens of Uzbekistan and 2,820 foreign citizens appealed to the operational center with a request for repatriation. In total, more than 1,750 Uzbek citizens returned home on 7 charter flights from Russia, Turkey, Egypt, India, Malaysia and Korea, consequently being quarantined for 14 days," he said.
According to Khidaykhodjayev, Uzbekistan reached agreements with other countries on operating 19 charter flights over a number of routes, as well as regular charter flights from Russia, Turkey and Korea.
Uzbekistan also reached an agreement with Russia on suspending the punishment of Uzbek citizens who violated Russian migration laws.
"The Special Republican Commission for combatting the coronavirus made a decision to temporarily suspend all international air, road and rail communications of Uzbekistan with foreign countries from March 16, 2020. In this regard, the Ministry of Foreign Affairs, along with 53 embassies and consulates of our country, has created special centers to ensure a prompt response to appeals of Uzbek citizens abroad," said Khidaykhodjayev.
All employees of diplomatic missions are assigned to these centers, and mission leaders are directly responsible for controlling their activities, he added.