"Foreign citizens are not required to visit police departments to undergo registration during quarantine" - MIA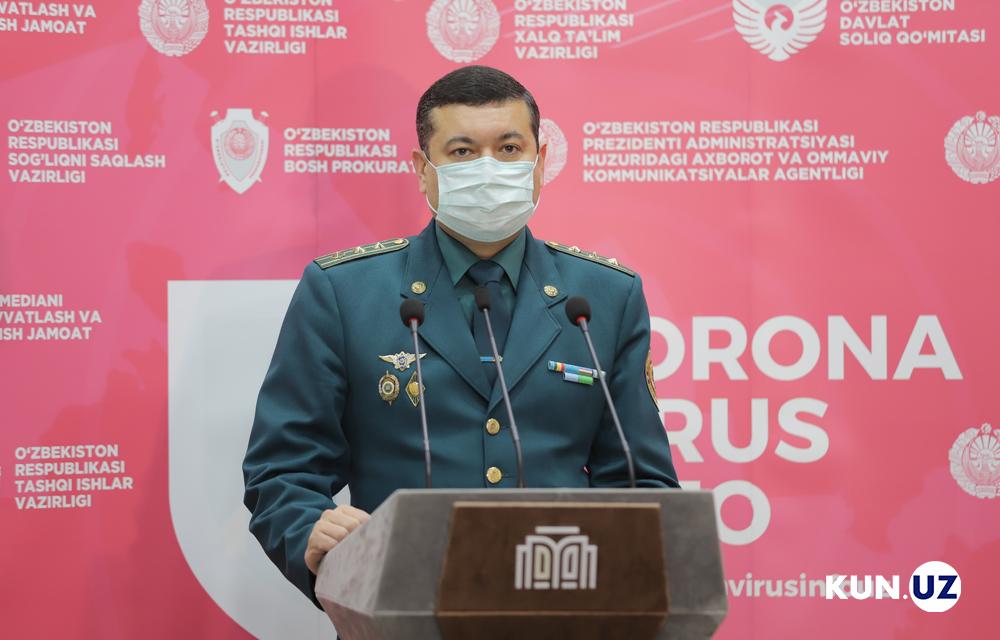 The press secretary for the Ministry of Interior Shohrukh Giyasov said that during quarantine foreign citizens, who are in Uzbekistan, are not required to get registered at police departments.
"If there is a foreigner in your house, you can notify the prevention inspector by telephone. During the quarantine period, this is not considered a violation of the law," Shokhrukh Giyasov said at an online briefing at the Agency for Information and Mass Communications.
Also, from March 24, due to quarantine measures, activities related to the provision of services to the population of law enforcement bodies, migration and registration of citizenship were suspended.

In addition, he said that citizens, who have a residence permit in the Tashkent region, having a license to provide taxi services, are currently unable to work in the city of Tashkent. They can serve customers only in the Tashkent region.