Deputy: Membership in the EAEU may have a negative impact on the opinion of investors who are interested in Uzbekistan
Discussions on Uzbekistan's membership in the EAEU continue at the meetings of the "Adolat" SDP fraction.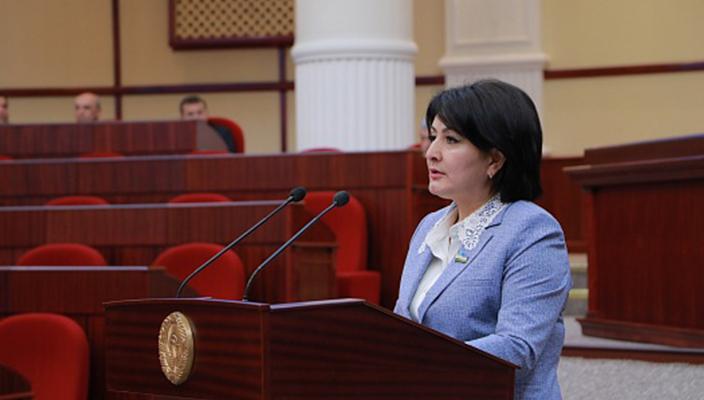 The party's website published opinions of Gulbakhor Saidganiyeva, a deputy of the Legislative Chamber of Oliy Majlis, on this matter.
She stressed that first of all, Uzbekistan needs integration and the world market, but it is important to seriously consider all aspects of membership in the EAEU.
According to her, Uzbekistan should first study the economic situation in the member states and pay attention to the experience of Moldova, which has been an observer for two years.
"Could Uzbekistan's accession or full membership to the Union have a negative impact on its trade-economic and investment relations with non-EAEU countries, in particular with China, Turkey and South Korea? This aspect of the issue also needs to be considered," she said.
She also expressed her views on the possible consequences of Uzbekistan's membership in the EAEU. She sees the following three major risks in this regard:
• By joining the EAEU, we will have to accept the conditions set by the Union's leading state.
"Today, we set customs duties for foreign investors independently, but as a member of the Union, we will have to set these duties on its terms.
Or if one of our products does not meet the sanitary norms in one of the EAEU member states, it will not be able to enter the market of other countries in the Union. In other words, our independence in market and customs policy will be restricted," she said.
• The sharp devaluation of the national currencies of EAEU member states in recent months suggests that it may have a negative impact on the economies of other member states.
• Membership in the Union may also negatively affect the views of investors interested in Uzbekistan. Because Russia is currently under various sanctions and pressures. This negative attitude also applies to the EAEU.
In addition, the deputy noted that after Kyrgyzstan's accession to the Union, the interest of Chinese investors in the country has fallen sharply.
"Now it is time to earn money through intellectual labor, not through manual labor. Thanks to the changing policies and reforms in recent years, children in Uzbekistan have been receiving a strong and quality education since childhood. The new era will bring up new cadres. So, our goal should not be raising labor migrants, but to raise qualified and competitive professionals.
However, in order not to lose the market, the best way is to be an observer, to study the activities of the Union in-depth," Gulbakhor Saidganiyeva concluded.