Uzbekistan plans to launch production of artificial lung ventilation apparatus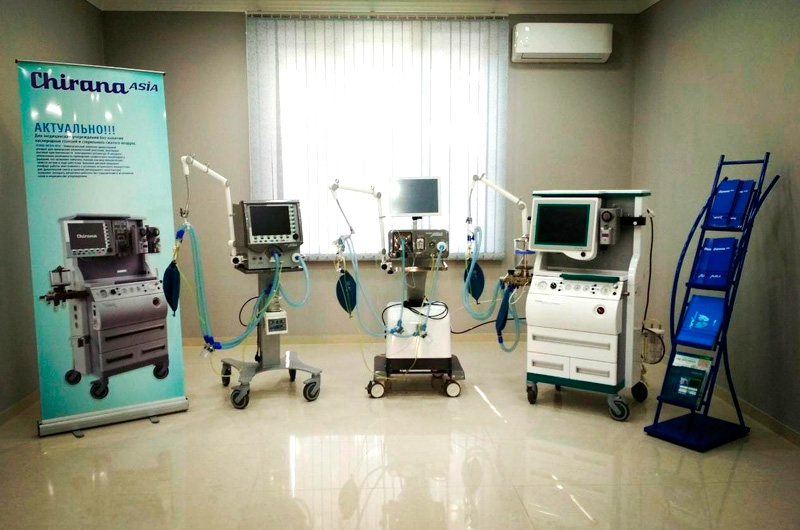 The Ministry of Innovative Development will bring technologies for the production of artificial lung ventilation apparatuses (ventilators) and anesthetic machines. The project will be carried out in cooperation with Chirana Company (Slovakia) and partners from the Russian Federation.
Jamoliddin Babakhanov, the head of a department at the Ministry of Innovative Development, noted that the production of ventilators will begin in May of the current year. The construction of the production site in the Bektemir district of Tashkent is planned to be finished by September this year, with the plant will being put into operation in the same month.
At the first stage of production localization, foreign partners plan to invest $3 million and create 30 jobs. At the second stage, the investments will increase up to $5-6 million and around 100 jobs will be created.
It is noted that the goal of creating Chirana Asia is to produce high-tech medical equipment under the label "Made in Uzbekistan" that has no analogues in the country. Such production is carried out for the first time in Central Asia, which will accelerate import substitution in the medical industry. In addition, the company will create a powerful service center with spare parts for repair, conduct seminars on the use of mechanical ventilation and anesthetic machines which will be delivered by highly qualified foreign experts in the field of anesthesiology.
It is planned to sell products to Tajikistan, Turkmenistan, Kyrgyzstan and Afghanistan.