President instructs to accelerate mechanization of cotton picking
On April 16, President Shavkat Mirziyoyev chaired a videoconference on the development of chemical, agricultural and automotive industries.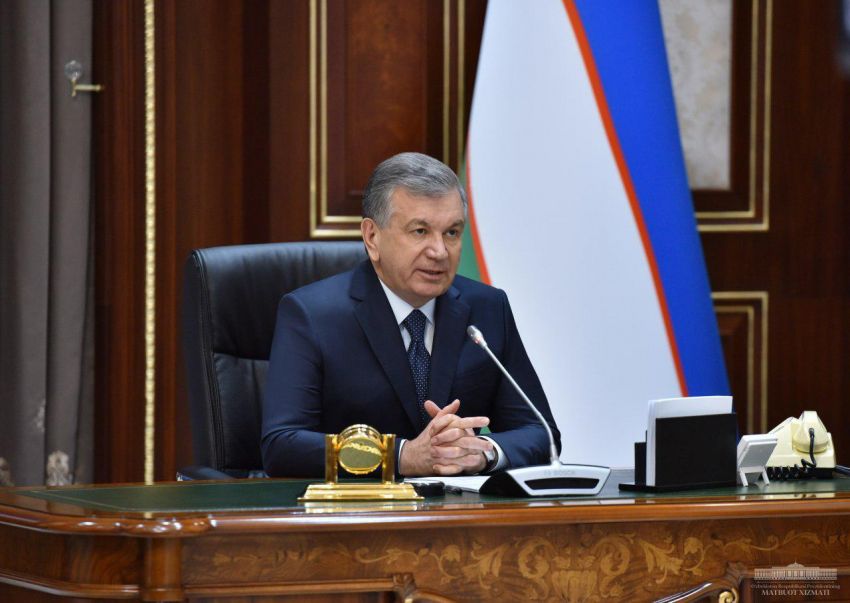 According to the presidential press service, the meeting pointed out the need to develop a system of working with clients to facilitate equipment acquisition and provide farmers and dehkans with appropriate credit incentives. Uzagrotechsanoatholding JSC is responsible for introducing an electronic system for selling agricultural equipment.
The quality and cost of domestic equipment were subject to criticism. According to these criteria, it is not able to compete with foreign equipment. Its high cost also affects the price of agricultural products.
Therefore, relevant organizations received instructions to optimize production processes through analysis of equipment prices, accelerate the commissioning of metal-foundry capacities, and increase the level of localization.
"The goal of localization is to produce affordable domestic tractors that meet the needs of our villages and are affordable for farmers," Mirziyoyev said.
In addition, the conference set tasks to accelerate the mechanization of cotton picking, delivering at least 1 thousand cotton-picking machines to their working places by September of this year, and organizing service centers in all regions of the country.