Number of coronavirus infection cases remains unchanged at 1,565
As of 10:05, April 20, the number of registered coronavirus infection cases in Uzbekistan remained at 1,565. This was announced by the Chief State Sanitary Inspector Nurmat Otabekov.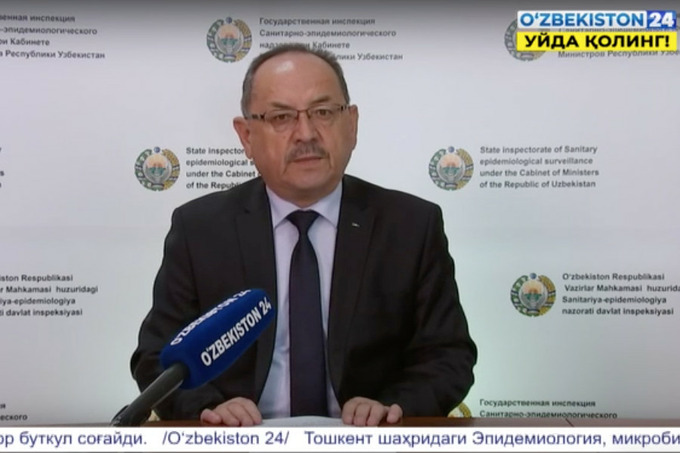 It is reported that 371 people are currently being treated at three medical institutions in Tashkent, 78 of whom have symptoms of clinical pneumonia.
94 patients are being treated at the clinic of the Virology Research Institute, 24 of them have clinical signs of pneumonia, the condition of 4 patients is assessed as moderately serious and 1 patient is in critical condition.
Of the 83 patients treated at the Research Institute of Epidemiology, Microbiology and Infectious Diseases, 2 are in critical condition.
In addition, 54 out of 194 patients treated at the multidisciplinary clinic of the Tashkent Medical Academy have clinical signs of pneumonia, and 5 remain in critical condition.
According to Nurmatov, on April 19, 11.8 thousand tests for coronavirus were conducted in Uzbekistan.
So far, 225 patients have fully recovered from the coronavirus infection, 5 people died.