In the evening of April 27 in the Bukhara region, more than 120 damage cases were recorded on gas pipelines and other objects of the gas supply system as a result of a strong gale and heavy rain, the Khududgaztaminot press service reported.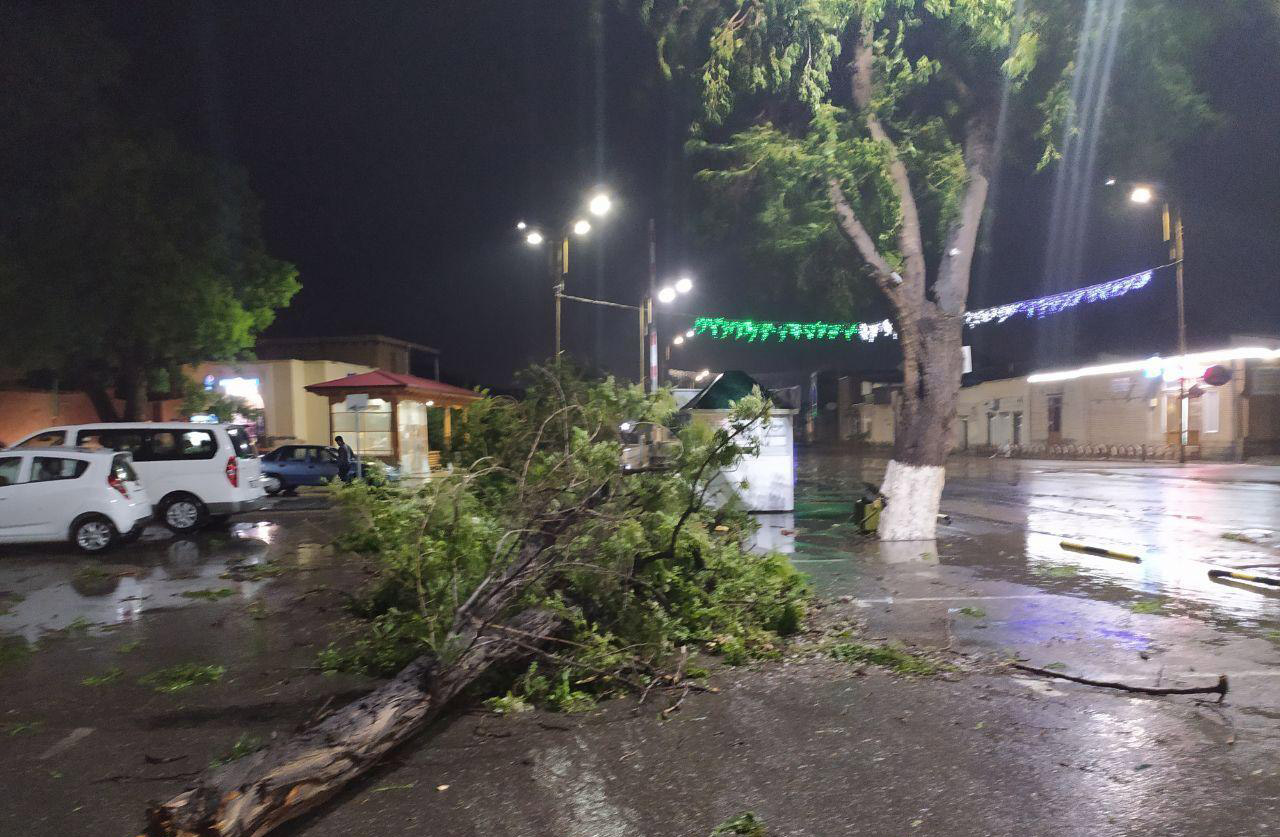 There was an emergency shutdown of "Shofirkon-1", "Shofirkon-2", "Peshku-1", "Peshku-2", "Romitan-2", "Romitan-3", "Romitan-4", "Jondor-1", "Izvestkovy", "Gijduvon", thread "Gijduvon", "Olot", "Korakul" gas distribution stations (GDS) in the region.
In total, over 138 thousand houses were temporarily disconnected from the gas supply system.
In particular, 21,557 houses in Konimekh, Navbahor, Kiziltepa, Karmana districts of the Navoi region, 6,100 – in Bayaut district of the Syrdarya region, 110,490 – in Bukhara, Kagan, Romitan, Peshku, Gijduvan, Shafirkan, Karaulbazar, Vabkent, Jandar, Karakul, Olot districts of the Bukhara region, 141 – in Kattakurgan, Pakhtachi, Ishtikhan, Narpay districts of the Samarkand region were disconnected from the supply system.
"Emergency recovery teams of structural divisions of the JSC Khududgaztaminot in the regions began repair work. Information on the resumption of natural gas supply to the population in the context of regions will be provided additionally," the press service said.
Khududgaztaminot asks residents to comply with the rules for using natural gas. "In case of detection of malfunctions, leakage or other emergency situations in the gas supply system, urgently inform at a single number 104 or 1104, 71 200-08-04," the JSC said.