Otabekov on coronavirus: Reducing numbers does not mean pandemic is over
A decrease in the number of coronavirus infection cases in the country does not mean that the pandemic has ended, said Nurmat Otabekov, head of the State Inspection for Sanitary and Epidemiological Surveillance.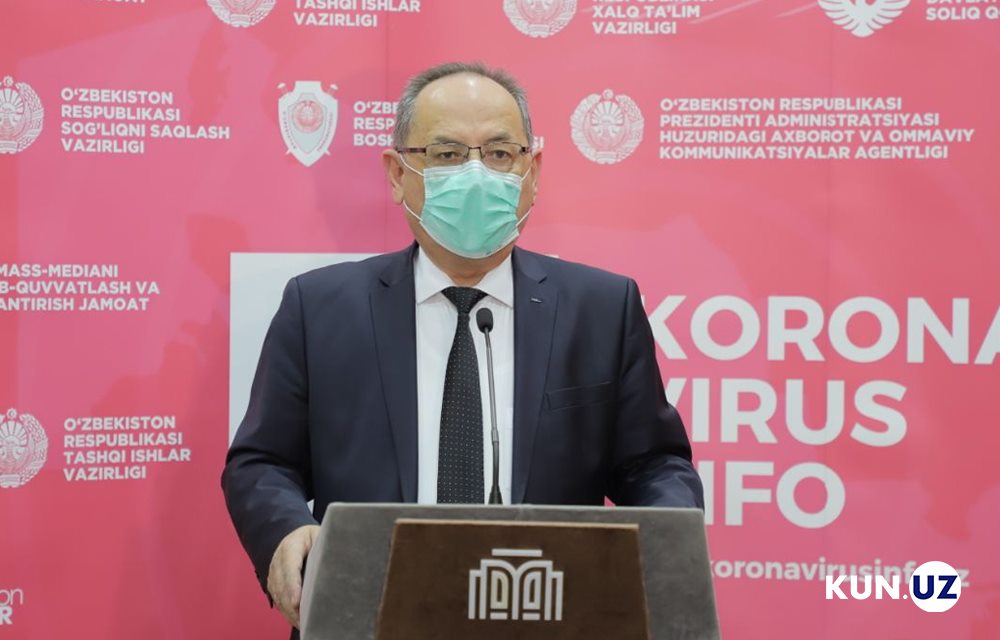 "Although the situation is somewhat alleviating, more than 1000 patients are still continuing treatment and more than 85 thousand people are in quarantine," he said.
Otabekov added that even if one person infected with coronavirus is left among people, he can infect 406 more others in a month.
"After the last patient leaves the hospital and a new case is not registered in the next 14 days, then we can rest," the head of the inspection said.